Exhibits of 2019
Brace Yourself
January 14 - February 14, 2019
Opening Reception: Thursday, January 17, 5-8 pm
Talk by guest curator Eileen doktorski and performance by artist Barbara Milliorn.
Human for Scale
March 7 - April 11, 2019
Jibade-Khalil Huffman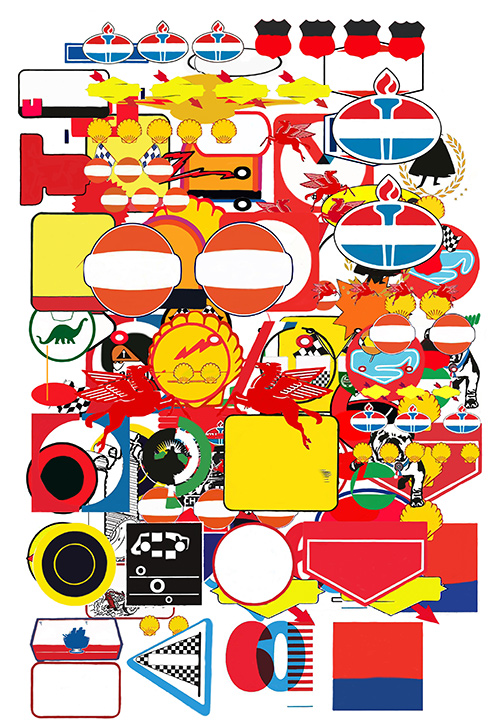 Jibade-Khalil Huffman creates layered, lyrical installations that blend moving images, text, and sound. Centered around a multi channel video and wall text/adhesive decals, Human for Scale is a new installation concerned with the idea of information and they ways in which this might play out via language, gesture and the creation of various kinds of feeling. Using text in the form of a poem that doubles as wall text, the narrative unfolds across screens in a linear fashion while constantly undermining and contradicting the text and thus challenging the idea of what we experience as being "real."
Jibade-Khalil Huffman (b. Detroit, 1981, lives and works in Philadelphia, PA) is a poet, writer, and artist. Recent exhibitions include The Kitchen, NY, Ballroom Marfa, TX, and MOCA Cleveland. Past exhibitions include the Hammer Museum, MOCA Detroit, the Museum of Contemporary Art, Los Angeles, Portland Institute of Contemporary Art, The Jewish Museum, Institute of Contemporary Art, Philadelphia, The Studio Museum in Harlem and Swiss Institute, New York. His performance-based works have been presented at Kadist, San Francisco, and Frieze, Los Angeles.
Huffman holds a BA from Bard College, an MFA from Brown University in Literary Arts, and an MFA in Studio Art from the University of Southern California. He is the recipient of numerous awards, including the Grolier Poetry Prize, the Jerome Foundation Travel Grant, and fellowships from the Lighthouse Works, Lower Manhattan Cultural Council and the Millay Colony for the Arts. Huffman was a 2015-16 Artist in Residence at the Studio Museum in Harlem.
Faculty Biennial
August 22 - September 26
Reception: August 22, 5-8 pm
Hazel Antaramian-Hofman, Susan Bolles-Parmentier, Derek Borges, Caleb Duarte, Caleb Henderson, Tim Hernandez, Katie Jenkins-Moses, Nanete Maki-Dearsan, Vincent Mendez, John Moses, William Raines, Ricardo Rivera, Nicholar Spohrer, Kevin Stewart-Magee.
Going Public
October 10 - November 21, 2019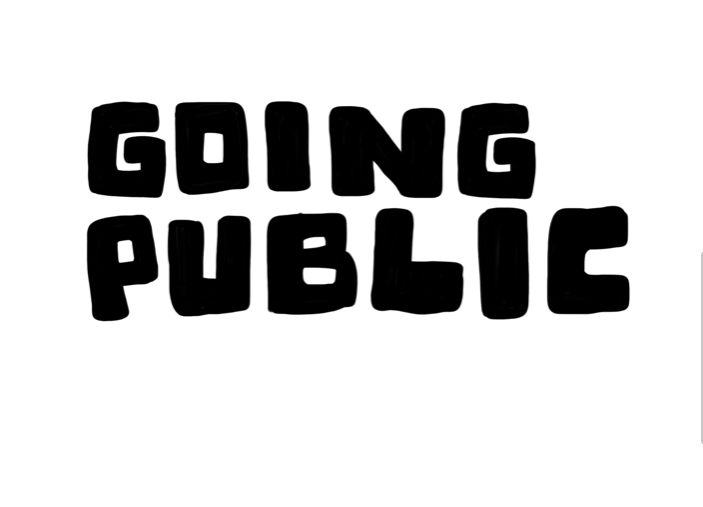 Filmed at Fresno City College and at CMAC (Community Media Access Collaborative) in Downtown Fresno, Going Public consists of episodes of an experimental public access TV show. Filmed with the participation of FCC students and members of the local artist community, the episodes will grow out of a series of collaborative, improvised workshops held during the month of October. Going Public is facilitated by artist and filmmaker Liz Roberts.
Public access television was started by the FCC in the late 1960's as an alternative system of television which originated through disenchantment with commercial broadcasting. It was a way to grant fuller access to the means of TV production. The launch of public access TV coincided with the release of Sony's Porta-Pak camera, which artists like Nam June Paik seized upon in the early days of video art. Many artist television experiments followed - groups like Artist Television Network (NY) quickly recognized cable's potential to beam the work of artists into American living rooms in a compelling combination of art and mass culture. Andy Warhol produced three different TV shows, beginning with "Andy Warhol TV"  in 1980, using slots purchased on Manhattan Cable and ending with Fifteen Minutes (MTV, 1985-7). 
Episodic and accumulative, Going Public will build over time as content is added, re edited, and looped. We're thinking about issues of access, representation, and local public conversations, and documentary, through the lens of a community college gallery.
Episode One: Pilot includes music and an interview with local band Squid Ink, and student generated content in the form of art tutorials and skits. Episode One: Pilot will screen at 6pm on October 10 at the Art Space Gallery, with simultaneous broadcast through CMAC (Comcast Xfinity Channel 93 and AT&T U-Verse Channel 99 in the Fresno area). Episode Two will screen during November.
Going Public is the first iteration of Art Space Gallery TV, a public access TV outcrop of Art Space Gallery at Fresno City College.
About the artist
Liz Roberts' work spans film, video, sculpture, and performance and draws on shadow feminism, counter cinema, and autobiographical fragments. She has taught in the Cinema Department at Denison University, Film & Video and Graduate Studies at Columbus College of Art & Design, Film Studies and the Department of Art at Ohio State University. Roberts is a core participant in MINT, a decentralized collective and former warehouse space in Columbus, Ohio. In 2019 she received a fellowship for Vermont Studio Center, was staff at ACRE (Artists' Cooperative Residency and Exhibitions), and is currently in residence at The Growlery in San Francisco. Roberts has led workshops on self-representation and empowerment in video and film production for young people at the Wexner Center for the Arts, Denison University, and many others.