Join Dr. Carole Goldsmith and guests this Friday at 1:00 pm. Fall Semester...what to expect.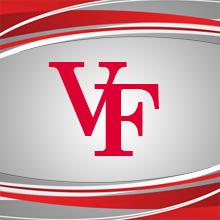 Join Dr. Goldsmith and guests today at noon for a virtual campus forum where they will discuss their thoughts on recent events facing our nation.

The Fresno City College Commencement ceremony is historically rich in tradition. This year, it will be making history. The sound of pomp and circumstance will be different for the 2,400 graduates in the Fresno City College class of 2020. A virtual ceremony will be available on May 22 at 6:30 p.m.

Scheduled for Friday, May 8, 2020 at 4:00 pm. Topics include CARES funding and campus updates. Speakers will include Dr. Lataria Hall, Mikki Johnson, and Omar Gutierrez.

Join FCC President Dr. Carole Goldsmith for her weekly open forum tomorrow, Friday, May 1. This forum will be held in the morning at 8:30am. Joining Dr. Goldsmith is special guest David Pomaville, Fresno County Department of Public Health Director.

Please join FCC President Dr. Carole Goldsmith in a Live Virtual Forum on Friday, April 24 at 4 p.m. Topics will include: * CARES support for students * Commencement details * Summer and Fall semester updates

Facebook Video. Thank you students, faculty, State Center Community College Foundation, Central Valley Community Foundation, and the community for your help with the Ram Pantry. #FresnoCityCares #CACommunityColleges #SupportCCCeducation #FundOurFuture #...

The Ram Pantry will be open on Tuesday, April 21 and Friday, April 24 from 10:00 a.m. – 1:00 p.m. Curbside service will be offered behind the Bookstore Building.

Many of our students lack the technology necessary to complete their academic goals. With the help of some donors we were able to help. Thank you!

Please join FCC President Dr. Carole Goldsmith and Associated Student Government President DeRon Walker for a LIVE virtual forum for students on Friday, April 17 at 3:30 p.m. You will receive updates on the college's COVID-19 measures, summer sessions a...

Fresno City College continues to be here to offer support and would like to share some additional resources for students and families as our community deals with COVID-19.

Video message from Dr. Carole Goldsmith.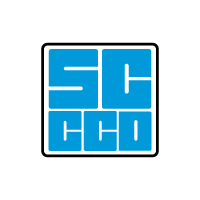 As the world faces the COVID-19 pandemic, our thoughts surround the physical health of our students, faculty, staff, and community. Our work at all of our colleges continues with all of our classes now being taught online, except for our first responders. These classes with our paramedics, fire and police academies are needed now more than ever.

Have a question for our President Dr. Carole Goldsmith? Please submit a question. We invite you to join a Live Student Forum hosted by Dr. Goldsmith on Friday, April 3 at 2:00p. Questions will be answered live!

Join FCC President Dr. Carole Goldsmith in a LIVE Virtual Forum. Friday, March 27 at 1 p.m. Get an update on the FCC response to COVID-19 from the President and her team. Send questions in advance to pio@fresnocitycollege.edu or ask them during the virtual forum. Link is now available.

Today will prove to be a busy one for all of us as we navigate our new remote reality moving from crisis mode to triage.  The speed at which we are forced to adapt, due to COVID-19, presents an incredible task ahead of us all.  I'm glad we are calling this week our "Humanitarian Week" as it will allow us time to continue our work and check in on each other, help one another with new tools to help us communicate and learn.

Fresno City College continues this week its transition to provide classes and student services remotely to students. The college has a few updates to announce today.

COVID-19 in the San Joaquin Valley Part 2. Special | 25m 41s. Aired: 03/20/20 Rating: NR

Last night, Governor Gavin Newsom declared a "Shelter in Place" for all of California to protect the health and well-being of all Californians and to establish consistency across the state in order to slow the spread of COVID-19. We continue to take all the necessary precautions at the college and your efforts to stay home and not gather in large groups could help save lives.

SACRAMENTO – Today, Governor Gavin Newsom issued a stay at home order to protect the health and well-being of all Californians and to establish consistency across the state in order to slow the spread of COVID-19.

An important part of planning surrounding the COVID-19 is developing systems and approaches to better serve FCC students. We are grateful for our FCC Family and our ability to work together as we get through this difficult time. We are working around the clock to plan for the well-being of our students, faculty and staff. As each of you make plans for supporting yourselves and your families, we encourage you to exercise all universal health precautions that have been recommended to date.

As a precaution, we are closing Fresno City College today and for the rest of the week pending test results of a student who was exposed to a COVID-19 patient outside of the Central Valley. The student did not attend classes today but did go to the Veterans Center to report a potential COVID-19 exposure.

Fresno City College is putting your health and safety first as we plan for virtual teaching and learning to begin on March 23, 2020.  Classes are postponed until March 23, 2020.  This includes classes that were set to start on Monday, March 16. We are taking this week to make preparations and returning with Instruction on March 23.

We will live stream an update on COVID-19 and how it is affecting instruction at Fresno City College.  It will feature Dr. Goldsmith, Don Lopez, Lataria Hall and Karla Kirk. The live stream will begin at 1:00 p.m.  

Many of you have seen the Fresno State announcement and that SCCCD is following the Fresno State Model.  The question you may have is "Are we closing?" No, we are not.  Neither is Fresno State. We are Temporarily Suspending Many In-Person Classes  - The College Remains Open - Normal Essential Operations Continue

While there are currently no community transmitted cases of COVID-19 in Fresno and Madera counties, State Center Community College District is planning to make some changes in response to the growing threat of Coronavirus. We will be temporarily suspending in-person, on-campus classes between Monday, March 16 through Thursday, March 19. During these four days all faculty, staff, and administrators will use this time for further preparation to move toward online instruction.

A lot has changed in a short period of time.  Our nation's President has changed travel restrictions, NBA has suspended play, and a host of events have been canceled in our state and across our nation.  I understand you are anxious about this evolving situation.   You have probably already seen the message from our Governor with new guidelines from the California Department of Health.

This weekend, the Fresno County Department of Public Health (FCDPH) confirmed the first case of Coronavirus disease 2019 (COVID-19) in Fresno County. This is a travel-related case and was not community-acquired. Two travelers presented themselves for testing after returning from a Grand Princess cruise on March 6, 2020. One (1) of these tests has returned as a presumptive positive case. The family of this individual is self-monitoring with FCPDH oversight at this time.