Pathway to Law
FCC currently has two exciting options for students interested in studying law
Students of any major can be a part of a statewide program called Pathway to Law School by enrolling in and getting a 3.0 GPA in the "Required Pathway Courses" below;
Students can get an Associate in Arts for Transfer Degree in Law, Public Policy, and Society, which is a degree consisting of courses specifically selected for their value in preparing students for law school and the Law School Admissions Test (LSAT) upon completion of a bachelor's degree.
FCC has partnerships with law schools locally and throughout the state, as described below.
Law School Pathways
Established by the CA State Bar's Council on Access and Fairness, this initiative provides a guided pathway into law school for students who start their education at Fresno City College.  
The Community College Pathway to Law School initiative is a partnership among 29 of the state's community colleges and ten law schools along with their respective undergraduate institutions.
Cal-LAW Scholars will be given special admissions consideration when they apply to partnering law schools listed below.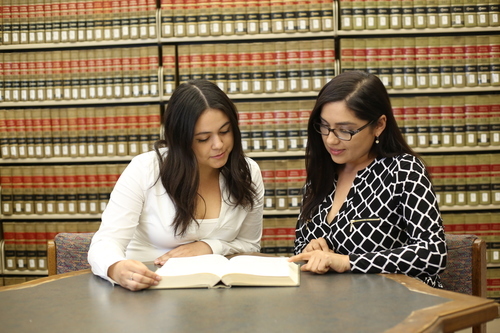 In addition, students will be provided with outreach from these schools, along with individualized counseling and assistance with the law school admissions process.
In between FCC and law school, Law Pathways students generally get their Bachelor's Degree from a four-year institution, not limited to the participating schools.
Requirements
California LAW, Inc. is the statewide organization that was created to oversee and coordinate this Pathway to Law School program. To qualify as a "Cal-LAW Scholar" a student must:
Attend Fresno City College
Maintain good academic standing
Successfully complete the Required Pathway Courses with a minimum 3.0 GPA
Before beginning the Law Pathways program, a student must meet with a Law Pathways counselor, submit an application, and agree to release information pertinent to the program.
For more information, visit the California Law website
Join Now
Law School Pathways Interest Form
Required Pathway Courses
To be a CAL-LAW Scholar, students of any major must take the following courses:
ENG 1A or 1AH- Reading and Composition
AMST 11- Law and Democracy
POLI SCI 2 or 2H- American Government
PHIL 2 or 2H- Critical Reasoning and Analytic Writing or ENG 3 or 3H- Critical Reading and Writing
COMM 4- Persuasion or COMM 25- Argumentation
MATH 42- Statistics for the Behavioral Sciences or MATH 11- Elementary Statistics or DS 23
HIST 11- History of the U.S. to 1877 or HIST 12 or 12H- History of the U.S. since 1877
Additional courses in the Pathway to Law:
COUN 53- College and Life Management
COUN 54- Civic Responsibility and Leadership (1 unit)
Benefits
Support for students at FCC will include:
Mentoring from legal professionals
Early exposure to the legal profession
Financial aid and career counseling
Internship/service learning opportunities
Potential scholarship opportunities
Resources for LSAT preparation
College & university success courses
Individualized counseling
Networking opportunities
Participation in FCC's "Law Pathways Student Association"
Assistance with and information about the law school admissions process

In The News