Learn about our staff, the events on campus, and our academic programs. We are nationally recognized. We are the First California Community College and the second to be established in the nation. We have the largest nursing program in California with one of the top passing rates on the National Nursing Licensing Examination. We offer Associate Degrees with a Guarantee of transferring to a four year university.

Whether you are looking at an Associate's Degree, technical training, or to expand your experiences, we have a long tradition of helping students succeed. Join 25,000+ students from diverse backgrounds reach their educational goals and jump-start a career. Students at FCC enjoy their time and make lasting friendships.

Take an online tour of our beautiful campus and explore. This tour is designed for new students to help you find key buildings and services.

Learn why parents prefer Fresno Community College. We are affordable at only $46 per unit. Most students qualify for the California Promise Grant and attend for free. A multitude of services, scholarships, and grants are available to help you complete your education debt free.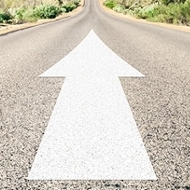 Let us guide you through the free application process. Whether you are a high school student, a high school graduate, or needing professional development, we have the courses you need. Join a college with history and start your career.