Campus Communications

Sep 19, 2023
Last week, the U.S. District Court for the Southern District of Texas ruled against Deferred Action for Childhood Arrivals (DACA) and said the program was unlawful. For many DACA recipients, the United States is the only home they have ever known. At Fr...

Sep 5, 2023
Historic Fall Enrollment Exceeds Goals, Welcome Black Week, Scholarship Reception, State of the College, Mexico Trip, DSP&S Increases Enrollment, CityFest, Transfer DayFCC Faculty Engage in Summer Programs, 9/11 Ceremony, Financial Aid Reaches Record Nu...

Aug 7, 2023
Thank you all for a successful first day of classes! The 2023-2024 year will be great for Fresno City College. I can already tell by all the activities happening throughout the campus and at the West Fresno Center and First Responders Campus which are ...

Aug 1, 2023
Report to the Board of Trustees. Topics include Convocation, Flex Day, ASG Officers, West Fresno Update, State Center Vision 2035, Summer Trio Upward Bound Held, New Employee Equity Academy, Summer High School Camps Held, Ram Ready, Football Wall of Fa...

Jul 11, 2023
Historic opening for West Fresno Center, Dream Center receives scholarship funds, Summer Session exceeds enrollment goal, Fresno Mission Ceremony, California Youth Leadership Corps, Firefighter equipment Mexico donation, College Outreach success, Extrem...

Jun 30, 2023
Yesterday, the Supreme Court's decision on Affirmative Action created some angst on how we move forward as educational institutions. As the nation grapples with this decision, Fresno City College supports and will continue to implement the board polici...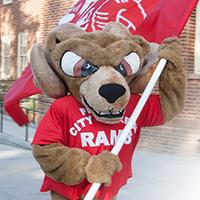 Jun 6, 2023
Commencement, Dean's Medallion Recipients, Leon S. Peters Scholarship Reception, State of the Luncheon, Classified School Employees Week, ASG, RN and Dental Hygiene Pinning Ceremonies, Pride Flag Raising Ceremony and Events, Pride Parade and Festival, F...

May 2, 2023
State Chancellor Visit, Employee Recognition Ceremony, Commencement, FCC Alumnus New Fresno Poet Laureate, Adult Ed Open House, Cultural Completion Celebrations, Access to Higher Education Seminar, Sports Update, A Celebration of Mother Earth, Student R...

Apr 4, 2023
Speakers forum presents John Cho, Explorando event held, Faculty Recognitions, Police Academy Graduation, Women Life Freedom event, Rainbow Alliance Staff and Faculty Association Event, Cesar E Chavez Day, College Advisory Event Slated, Earth Day is Apr...

Mar 31, 2023
On Wednesday, April 12, there will be an open forum for the State Center 2035 Vision Plan from 11:00 a.m. – 1:00 p.m. in the Cafeteria.

Mar 10, 2023
Fresno City College is in the mist of finalizing the request for proposal for a new food vendor. Long time food partner, Taher Inc., will end services at the end of March. We will keep the college community informed of the process as we look to find a p...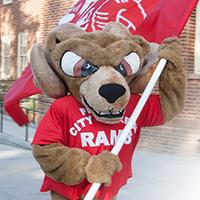 Mar 8, 2023
Mexico Trip, Elements of the Arts Foundation Fundraiser, Virtual Job Fair, Barbershop Talk, 2023 Men of Color Summit, Mariachi Festival, Express Registration Slated, Women's History Month, Raising the Glass for Success, KVPR/NPR's Health Panel, Sports U...

Feb 23, 2023
During the past few months we have experienced significant weather events which have brought much needed rain; however, we have also experienced somewhat less welcomed high windstorms, which have affected our campus landscape with downed trees and branc...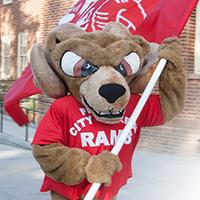 Feb 15, 2023
Trustee Tour, International Institute for Astronautical Sciences Academy selects FCC student, Cybersecurity Program $2.4M award, Lee Herrick Poetry Reading Event, Speakers Forum presents Culinary Historian, Black History Month, Dream Counselors HS Confe...

Jan 23, 2023
I have exciting news to share with you about FCC sculpting instructor, Caleb Duarte. Caleb is one of three new members appointed to the California Arts Council by Governor Gavin Newsom. He will be serving with 10 other members who will set priorities a...

Jan 13, 2023
As we honor and remember Dr. Martin Luther King Jr. this weekend, we are reminded of his unwavering dedication to civil rights, racial justice, and his fight to help dismantle racial segregation in the United States. His vision and his dream that we wou...

Jan 13, 2023
Today we learned that former FCC President Clyde C. McCully passed away peacefully on December 21, 2022 at the age of 97. He is survived by his sons, Brian (Martha), Erik (Deborah), Kevin (Yuki) and his daughter Amanda Capin. He is also survived by his ...

Dec 14, 2022
California Poet laureate Lee Herrick, Giving Tuesday, Parking Structure, Fire Academy Graduation, Scholarship donation, Automotive Technology Program hosts Legislative Tour, Buss Passes return for students, Fresno High Neighborhood Holiday Home Tour 202...

Dec 12, 2022
The Spring 2023 Convocation is on Thursday, January 5 in the Old Administration Building. Breakfast will be served in parking lot K beginning at 7:15am, with seating available in OAB 251. Food trucks will be available and coffee service.

Nov 29, 2022
Today is the day! It's #GivingTuesday. Fresno City College is once again participating in the special online fundraising campaign. Our goal is to raise $40,000 for the Ram Pantry. Please consider joining us by contributing to this worthy and essential ...

Nov 23, 2022
It is with great sadness that I write you this message about yet another mass shooting in our nation – this time in Colorado Springs, Colorado. We are mourning the brutal attack resulting in the senseless loss of life at Club Q, a gathering space for th...

Nov 2, 2022
Veterans Day Ceremony, Celebrations slated for international Students Week, FCC Women's Scholarship Recipients, Undocumented Student Action Week, Speakers Forum, CTE Expo Night, Shake Out, Fall Carnival, Love/Sick, Dia de los Muertos, In the News, Givin...

Oct 25, 2022
It is with deep sadness that I share with all of you the news of the passing of former Fresno City College president, Dr. Ned Doffoney. For over 40 years he served thousands of community college students, which included leadership positions at Fresno C...

Oct 5, 2022
As the nation's most extensive postsecondary education system serving the most significant number of undocumented students in the state, California Community Colleges (CCO) are committed to serving students regardless of immigration status. The Fresno C...

Oct 4, 2022
Focus Forward Magazine, Police Academy Graduation Slated, Pizza with the President, Best Practices nets Award, Equity Forum 2022, Native American Day Celebration, Speaker's Forum, Ram Health Fair, Stress Reduction Project Offered, Fall Arts Fundraiser, ...