CalWORKs Office
Our office is now open and available for in-person appointments. However, due to the increasing of COVID-19 cases in our area, anyone who will be on campus for more than 15 minutes must follow the Fresno City College COVID-19 mandates which include providing proof of vaccination and/or proof of negative test result within the last 72 hours (at home tests not accepted). 
Our normal business hours remain Monday-Friday from 8am-5pm. For questions, concerns or to be connected with a counselor you can contact us via phone 559.442.8286. Please leave us a message. Messages are checked regularly  and forwarded to the appropriate staff member. You can also contact us via email CalWorks@fresnocitycollege.edu
Your Job Specialist and DSS will continue to provide limited services, including books and supplies. To connect with your Job Specialist please contact them via email. 
It's important to note that our counselors do not work normal business hours. If you need an in-person appointment or for important and/or immediate questions, please contact our office to speak to an available counselor. If you need to speak to a specific counselor you can reach them via their email. 
CalWORKs Mission
The Fresno City College CalWORKs Program is dedicated to providing equitable and inclusive services to parenting students seeking to become economically and socially empowered through education. 
HOURS
Monday - Friday 
8:00 am - 5:00 pm
Virtual Appointments Still Available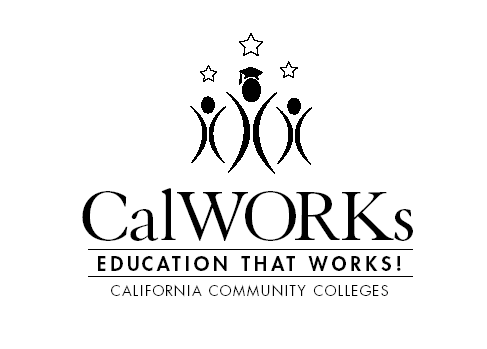 What is CalWORKs?
The California Work Opportunity and Responsibility to Kids – or CalWORKs, is a partnership between Fresno City College and Fresno County Department of Social Services (DSS).
Fresno County DSS provides services to people on cash aid who qualify for the program. Eligibility is determined by Fresno County DSS. Individuals can participate in Fresno City College for education and training. This will be part of the individual's Welfare to Work plan with Fresno County. By complying with this contract, participants receive cash aid, in an amount determined by Fresno County's DSS.
CalWORKs participants will attend an orientation conducted by FCC CalWORKs staff. Students will receive information about the requirements and expectations. At that time, an appointment is scheduled with a CalWORKs Counselor. The Counselor will assist the student with registering for school, determining a class schedule, and providing support and guidance through the academic experience.
Students are required to meet with the CalWORKs Counselor at least once every semester to maintain eligibility.
Requirements
Students must bring their current approved WTW plan.
Meet Eligibility Requirements:
Must be currently receiving cash aid assistance through a local county agency i.e. Fresno County
Must be in good standing and have an approved CalWORKs Welfare-to-Work (WTW) plan
Start Now
If you'd like to enroll or are already enrolled call or email to schedule a mandatory CalWORKs Orientation.
Services
New student orientations
Priority Registration (for those who qualify)
Ongoing academic advising, counseling, and support
Student Educational Plan (SEP) especially designed for you. This SEP is updated on a semester basis and may determine the approval of your supportive services (may include childcare, transportation, books/supplies)
Referrals to campus and community programs/services
Child care, Transportation, Books and Supplies Assistance
CalWORKs Work Study