Alumni and Community
Welcome to Fresno City College. Whether you want to tour our campus, visit one of our museums, or be involved, this is your starting point. 
Business, Industry and Non-Profits
Serving as a resource to local business, industry, and non-profits, Fresno City College assists area employers by providing quality, low-cost, efficient employee skill upgrades through worksite, open‐entry, evening, and online classes.
Professional development is available in a variety of technical and soft‐skills topics. Additionally, our faculty are always in search of local industry leaders to serve on one of many advisory committees, serve as a guest lecturer, or to provide student internships, job shadow or employment opportunities. Please call FCC's Office of Instruction at 559.489.2226 for details.

Learn what Fresno City College can do for you, and how you can work with Fresno City College.
Grow our Community by Helping Students

Many in our community have asked how they can assist in our efforts. A Student Emergency Fund has been created in response to student financial hardships incurred as a result of the COVID-19. A gift to the Student Emergency Fund helps meet immediate and essential expenses allowing students to focus on their academic coursework. Your gift of any amount will be matched up to $30,000 by State Center Community College Foundation.

Choose how you would like to give back to your community. Start a scholarship, provide meals, support those in need, and much more.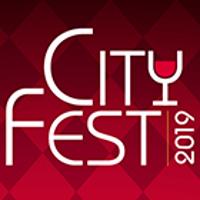 Each fall CityFest is held in the courtyards of the Old Administration Building. Alumni, retirees and community members are invited for a festive evening complete with food, silent auction and dancing under the stars with proceeds benefiting FCC student scholarships! The Applied Technology Dean's Medallion Scholarship is the focus of this year's fundraising. The FCC Dean's Medallion winners not only represent scholastic achievement, but perseverance.
Enjoy a Night of Festivities that Benefits the FCC Dean's Medallion Program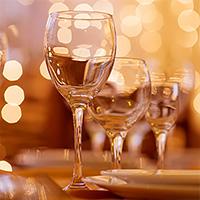 Dinner, Entertainment, and Auction Fundraiser in the West Courtyard of the FCC Old Administration Building. Plated dinner served at 6:30 pm. Proceeds to benefit the Friends of the Arts at Fresno City College.

Help a student through college. Set up a scholarship fund. The charitable gifts we receive from private donors provides hundreds of scholarships to our most deserving students. It also reflects their commitment to education and the success of our students. We are very grateful to all of our donors and their loyalty.
Activities & Services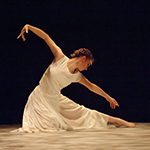 The Performing Arts at Fresno City College provide a variety of music, dance, and theatre performances. See what is currently happening.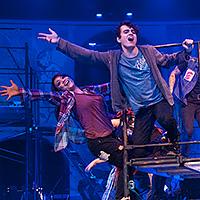 Buy tickets to Performing Arts events.

Are you interested in Visiting the Art Space Gallery, the Anthropology Museum, Gary Soto Museum, or our Botanical Garden? Or maybe you want to see what is happening during African American History Month. Or you want to join Friends of the Arts or see one of the Film Events. There is always something happening at Fresno City College.

The Fresno City College Museum of Anthropology and the associated Archaeological Curation Facility house a variety of collections reflecting the material culture of the indigenous peoples of the Central Valley of California, artifacts from Mesoamerica, South America, and Africa. The Archaeological Curation Facility also curates artifacts and records from archaeological projects in the Central Valley and Sierra Foothills.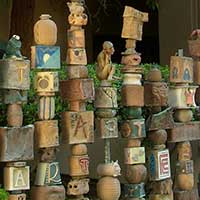 The Art Space Gallery has varying exhibitions from visiting artists and students. It is also open on Art Hop Thursdays. Check out what is on display this week.

The Career and Employment Center (CEC) provides a variety of resources to currently enrolled students and FCC alumni. Additionally, the CEC staff are available to assist counselors, faculty, staff and collaborate with community partners and businesses.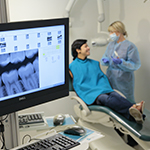 This clinic is primarily a teaching/learning classroom and treatment is performed by students under the supervision of registered dental hygiene faculty and a licensed dentist. Treatment under instructor supervision requires more time than if performed in a private dental office.

The Fresno City College Library is open to the public. Pick up a library card and check items out from the circulating collection. Join the Advisory Committee and help make a difference in students' lives.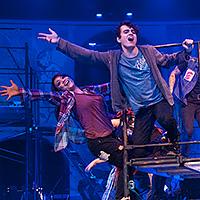 This event provides high school students the opportunity to compete in a day long Theatre Program. There are Workshops and Awards in this fun-filled day of plays and performances.

Speak with a College Relations representative to set up a day to bring your students to Fresno City College.

CMAC is a non-profit organization dedicated to empowering voices in our community through media. They provide people and organizations in Fresno and Clovis the opportunity to harness the power of media in exciting new ways to reach and engage others. CMAC provides video access of our annual graduation ceremony.