Child Development Center
The Center is an integral part of the Division of Social Sciences at Fresno City College and functions as a lab for the Child Development Program. The Center is state licensed and provides child care, early education, and early intervention for children from 24 months to 5 years.
Office Hours
Monday - Friday 
8:00 am - 4:30 pm 
Hours of Operation
Monday - Thursday 
7:00 am - 4:30 pm 
Friday 
7:00 am - 1:00 pm 
excluding Campus Holidays
Contact
Phone: 559.443.8618
Fax: 559.499.6033
Location: CDC 
(Child Development Center #33)
Campus Map
Fresno City College
Attn: Child Development Center
1621 East University Avenue
Fresno, CA 93741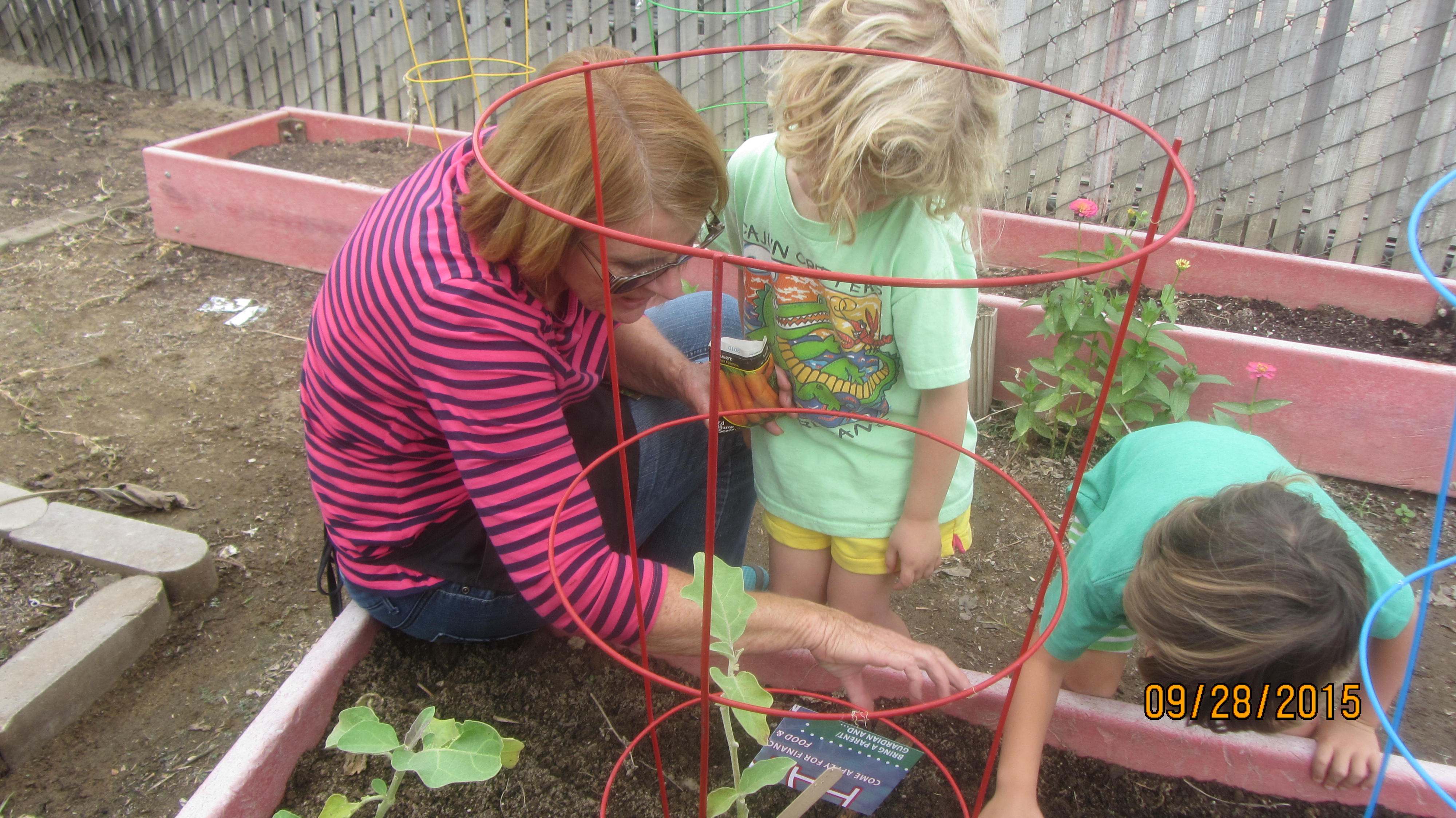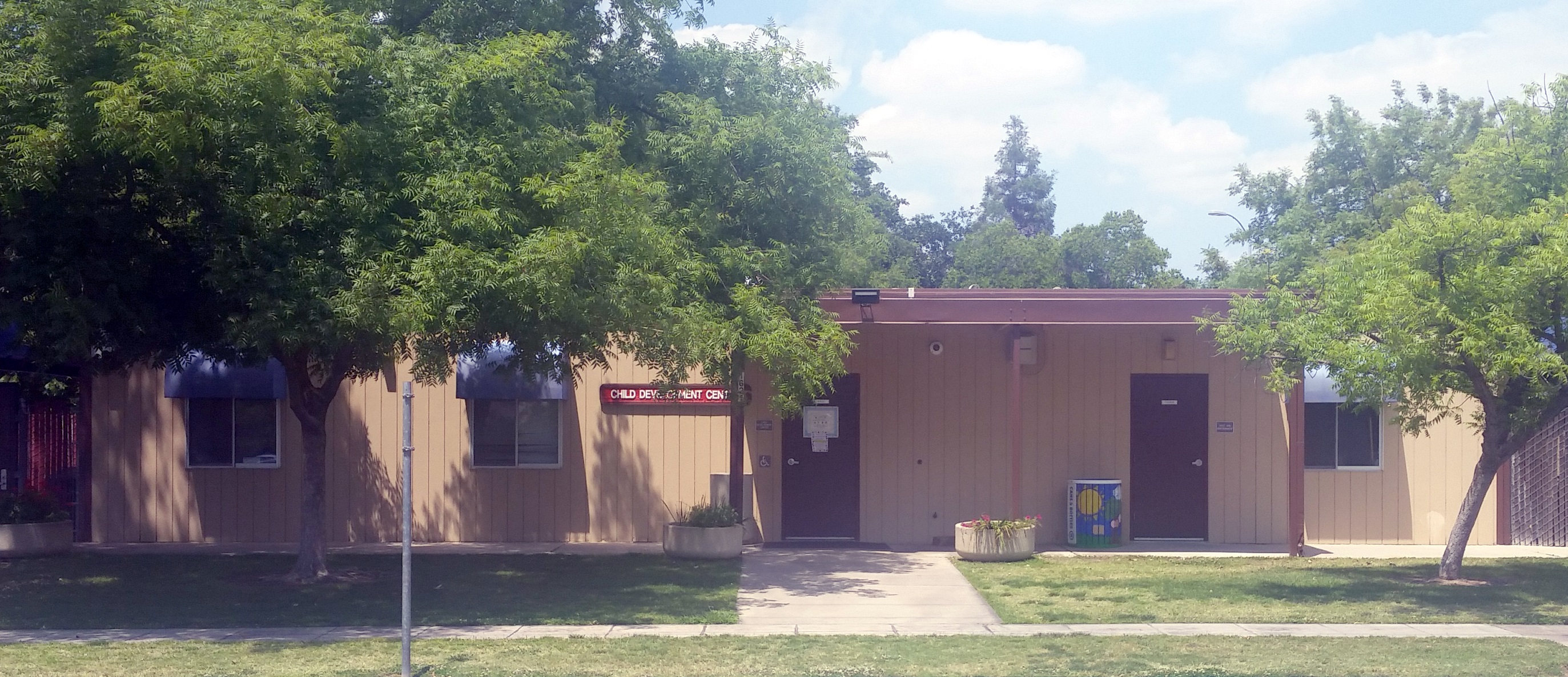 Overview
Our Center provides an ongoing and professionally updated resource for Fresno City College students to receive professional training and observe children in a quality program. We offer childcare services for students, faculty, staff, and community members as space allows. The Center is a place for children to grow, learn, play, and explore and for parents to gain support in facing the realities of childrearing in a complex world.

In response to the developmental needs of young children, our program supports children's learning and exploration by providing opportunities for them to make choices and experiment as they work toward understanding the world around them. A variety of learning opportunities facilitates self-discovery and competency. Children learn to think about and appreciate individual differences and become cooperative members of the group through social interaction in a climate of caring and support.
Licensed by the State of California (#100406467), the Center provides quality early care and education for children from 24 months to five years of age. The demographics of the population of Fresno are represented in our staff and the children who are enrolled.

The Child Development Center receives and accepts funds from private pay tuition fees and grants. The continued operation of the Center is financed on the same basis as any cost effective childcare program. Our fees reflect the median childcare rates within Fresno County. Our fees include a semester registration fee and monthly tuition fees. 
Services
Our Center offers full and half-day programs for children from 24 months to five years of age, as well as early intervention services for those children who are eligible to receive California Early Start services. Child care fees are charged based upon the child's schedule and age. We provide subsidized child care through the CDE Early Education and Support Division (EESD) State Preschool and General Child Care Program. For families who do not qualify for free or reduced childcare, the following fee schedule applies as of July 1, 2015.
Cost
Full Day Schedule (Over 4.5 hours per day)
Toddlers $33.00 per day
Preschool/Pre-Kindergarten $30.00 per day
Half Day Schedule (up to and including 4.5 hours per day)
Toddlers $28.00 per day
Preschool/Pre-Kindergarten $25.00 per day
A semester registration fee of $20 is charged at the beginning of fall and spring semesters, starting with the admission of the child. This fee is not charged to families receiving subsidized care. Any fees which are not contracted through alternative payment programs are the responsibility of the parent.
Applications for the CDC Waiting List are accepted in June and December of each year. Parents interested in enrolling their children may pick up the Waiting List Application at the Center or print it out from the Fresno City College website.
To schedule a Guided Tour (between 9:00 am-12:00 pm or 3:00 pm 4:30 pm) or for more information, call the office.
Accredited by National Association for the Education of Young Children.
Calendar