ETC provides weekly study sessions which are led by a student who has recently taken the class from the same instructor and received a high final course grade. Within ETC sessions, students actively engage with their peers from class on material provided by the ETC Leader. ETC sessions foster a positive learning environment which not only promote what to learn, but also how to learn. Extend your learning beyond the class by attending ETC today!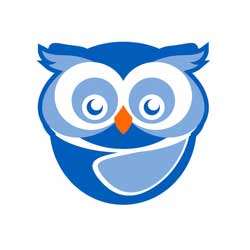 Online learning at your fingertips and it's free! Need help writing a resume? Wonder how to make your PowerPoint better? Is there a software you want to learn such as Photoshop? Need to learn how to use your graphing calculator? There are thousands of quick, information tutorials to choose from. Best of all, it's FREE!

The Math Support Center provides a variety of services for students seeking help with their math classes. We realize that math can be intimidating to students, but we offer many FREE services to help alleviate math anxiety!

Online tutoring available 24/7 with highly-qualified tutors. All tutors hold a bachelor's or graduate degree in their field of expertise. Connect. Engage. Learn. Topics covered include Mathematics, the Sciences, English, Reading, Writing, World Languages, Social Sciences, Humanities, Communications, Business, Economics, Allied Health, Nursing, Computer Science, Technology, First Year Experience and College Success. Get the help you need when you need it. You must be logged into Canvas to access this service.

PASS leaders are expert peer leaders/tutors providing supplemental instruction and tutoring for English and EMLS through group and individual sessions in a face-to-face and online environment. All English, EMLS (ESL), linguistics, and literature students are welcome! Come learn about the Brain Food Project (food for students) and more!

The Tutorial Center provides peer assisted learning. Peer tutoring promotes independence in learning that is fostered with engaging questions. Tutors guide, coach, encourage, and model how successful students excel in college.

The Writing and Reading Center provides one-on-one tutoring for drafting essays, writing thesis statements, reading textbooks, developing study skills, and many other useful resources requested by students. At the center, we develop writing and reading strategies across the academic disciplines.