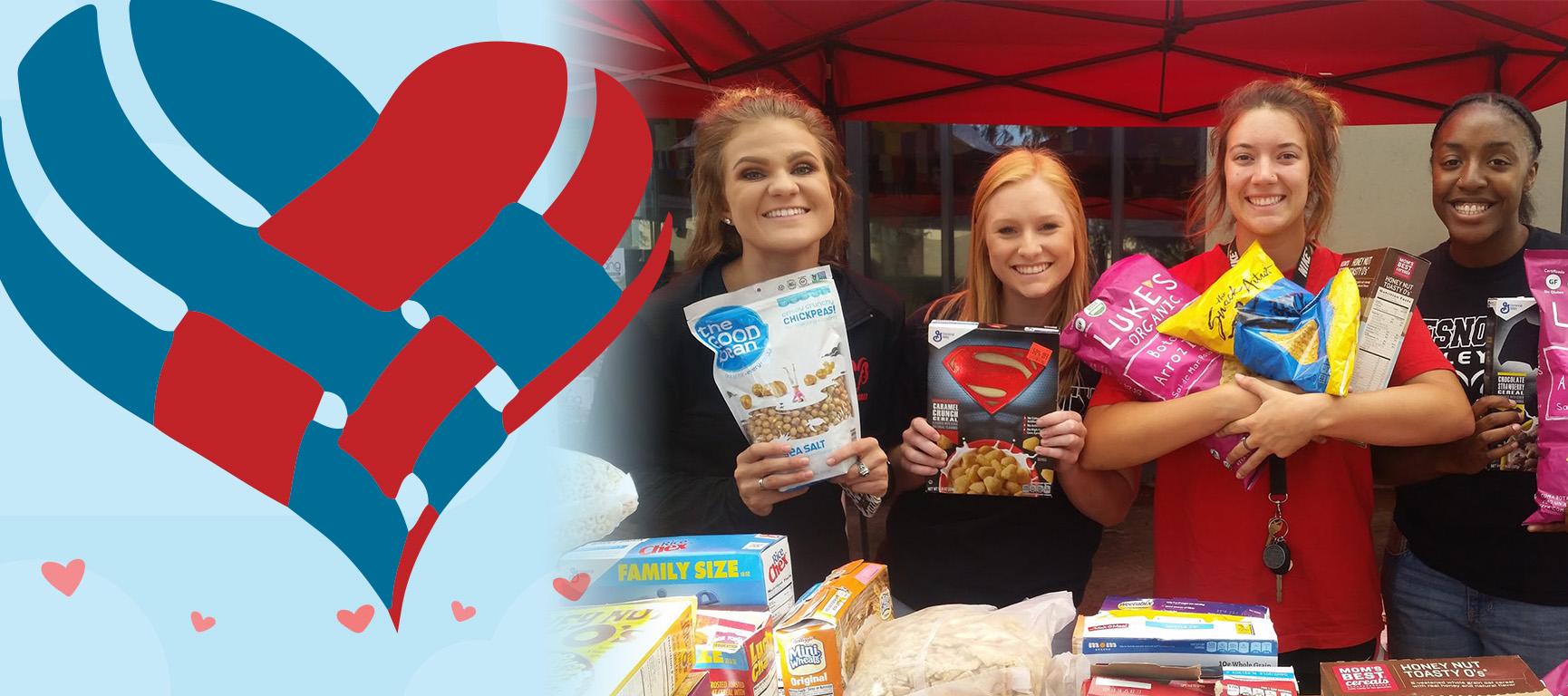 #GivingTuesday
For the fifth year, Fresno City College will participate in the #GivingTuesday fundraising campaign that will benefit the Ram Pantry. This year the goal is to raise $40,000! 
Ram Pantry
Food insecurity is defined as having limited access to adequate food, or not knowing where your next meal will come from. Currently, Fresno is the 5th most food insecure metropolitan city in the US. Nearly 25% of city residents are unable to consistently put food on their table. Over 11,000 children struggle with hunger daily (Food Research and Action Center). 
The Ram Pantry has helped to addressed the food insecurity issue among students since opening in 2015. During the 2020 -2021 academic year over 150,000 student visits have occurred so far, especially during the COVID-19 pandemic. 
Matching Gift Donations
We are happy that State Center Community College Foundation treasurer Chris Morse and his wife Michele will match $4000 (once FCC raises the first $4,000.00) and Foundation board member Gina Cuttone and her husband, Shawn Patty will match $2,000.000 (once FCC raises the first $2,000.00). In addition Barry and Peggy Maas will match $2000 too! 
There are 5 easy ways to give this year!
Monthly payroll deduction – for FCC faculty and staff only
Credit Card
Text RAMPANTRY to 44-321
Cash or check - Please go to the FCC Business Office to donate
In-kind
Please help us reach our goal so that more students are served!
In 2021, we were thrilled by the community's generosity with over $41,000 raised for the Ram Pantry! With your help and support, we know we can again meet this year's goal! Text GORAMS now to make your donation!