City Jazz Festival March 19-20, 2020
Happens every Spring!
Celebrating 30 years of Jazz Education and performance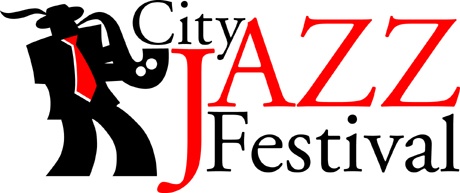 Purchase City Jazz Festival Tickets
Available Spring 2020
Registration Form
for Schools/Colleges
Since its inception in 1991, the City Jazz Festival has grown to an event hosting dozens of student jazz groups from throughout California, performing in three different venues at Fresno City College. The emphasis has always been on education. A panel of jazz educators critiques the students' performances, and they attend a variety of workshops presented by some of the greatest professional jazz performers in the country. Scholarships to the Berklee College of Music, FCC, and many summer music camps are awarded to outstanding student performers. The event culminates with a performance by the featured guest artist, accompanied by the FCC Jazz Ensemble. Here are a few facts and figures based on the 29 year history of the festival:
Over 850 student jazz groups have participated
Over $100,000 in scholarships have been awarded
Featured guest artists have included a who's who of jazz:

Saxophonists: Eric Marienthal, Bob Mintzer, Ernie Watts, Tom Scott, Tim Ries, and Bob Sheppard
Trumpeters: Wayne Bergeron, Bobby Shew, Ingrid Jensen, and Gilbert Castellanos
Trombonists: Conrad Herwig and Andy Martin
Pianists: Rebecca Mauleon and Josh Nelson
Guitarists: Anthony Wilson and Mark Whitfield
Drummers: Jeff Hamilton and Steve Houghton
Vocalists: Tierney Sutton, Gretchen Parlato, Kevin Mahogany, Kristin Korb, Sara Gazarek, and Sunny Wilkinson
Download the Application (coming soon)
City Jazz 2020
This year's festival will include two days of student jazz performances, plus clinics and workshops, and an exciting Awards concert featuring guest artist Alan Ferber.
Thursday, March 19
Student performances from 8:00 a.m. – 5:00 p.m.
Clinics and workshops (times TBA)
Awards Concert featuring Josh Nelson with the FCC Jazz Ensemble, and the Josh Nelson Group  (FCC Theatre, 7:30 p.m.)
Friday, March 20
Student performances from 8:00 a.m. - 5:00 p.m.
Clinics and Workshops (times TBA)
Jazz at FCC
City Jazz is part of a strong jazz studies program offered at Fresno City College, directed by jazz ensemble director Paul Lucckesi. FCC's jazz program is the most diverse in central California, and has earned a national reputation. Performance groups include the Jazz Ensemble, Latin Jazz Ensemble, Vocal Jazz Ensemble, and Jazz Combos. Courses in jazz improvisation, theory, history, and arranging are also offered. Faculty members include Mike Dana, George Ramirez, Julie Dana. In addition to the festival, the jazz program at FCC has brought many other performers to perform at work with students. These include the New West Guitar Group, the Langston Hughes Project, guitarists Nguyen Le, Frank Gambale, and John Stowell, the University of North Texas 1:00 Lab Band, Benny Golson, and many more.
Featuring Guest Artist Alan Ferber
Three-time GRAMMY-nominated trombonist-composer-arranger Alan Ferber has been called "one of the jazz world's premier composers and arrangers for larger groups" by All About Jazz NY.  Jazz Times magazine describes Ferber's compositions as "inspired and meticulous" and the L.A. Weekly deems him "one of the premier modern jazz arrangers of our time."  For the last seven years, he has been recognized as one of the leading trombonists of his generation in >Down Beat magazine's International Critics' Poll and Readers' Poll.  Ferber was the recipient of a 2013 New Jazz Works grant from Chamber Music America, funded by the Doris Duke Foundation.  Since 2011, he has been an Adjunct Professor of jazz studies at New York University's Steinhardt School. 
Ferber's aesthetic prescribes a deep knowledge of the jazz tradition as a means toward meaningful innovation.  Appropriately, the Wall Street Journal describes his music as "somehow both old school and cutting edge."  He has released eight albums as a bandleader, most recently, Jigsaw, for 17-piece big band (Sunnyside Records 2017).  Down Beat magazine listed it as one of the best CDs of 2017 and stated, "Ferber…demonstrates full mastery.  His big band belongs in the idiom's current top tier."  Jigsaw has also been nominated for a 2018 GRAMMY award for 'Best Large Jazz Ensemble Album.'  Prior to Jigsaw, Ferber released "Roots & Transitions"  in 2016, an eight-movement original piece for his working nonet, from which his composition Flow was nominated for a 2017 GRAMMY award for 'Best Instrumental Composition.'   Ferber's 2013 release for his big band on the Sunnyside label,  March Sublime,  features original compositions and arrangements and was nominated for a 2014 GRAMMY award in the 'Best Large Jazz Ensemble Album' category.  Prior to that, Ferber released "Chamber Songs-Music For Nonet & Strings" (Sunnyside) which received a coveted 4 star review in Down Beat and was named one the magazine's "Best CDs of the Year."
Ferber's music draws from a broad stylistic base informed by the array of artists with whom he has closely worked.  In the jazz world, he has performed and/or recorded with Best New Artist GRAMMY-winner Esperanza Spalding's Radio Music Society, the Dr. Lonnie Smith Octet, the Ted Nash Big Band, Todd Sickafoose's Tiny Resistors, MacArthur Fellow Miguel Zenon's Identities Big Band, the Toshiko Akiyoshi Jazz Orchestra, the Charlie Hunter Quintet, Michael Formanek's Ensemble Kolossus, the David Binney/Edward Simon Group, the Lee Konitz Nonet, John Ellis's Double Wide, the Dafnis Prieto Big Band, the John Hollenbeck Large Ensemble, and Don Byron's Mickey Katz Project. 
He has worked extensively in other genres as well with artists including Peter Gabriel (Live at the Ed Sullivan Theater), Paul Simon, Sufjan Stevens (Age of Adz & All Delighted People), The National (on Grammy-nominated Trouble Will Find Me), Dr. Dre, Harry Connick Jr, Michael Buble, and Beirut.  His discography lists over 150 CDs on which he has played trombone and/or composed and arranged music.