Dr. Geraldine (Gerri) Santos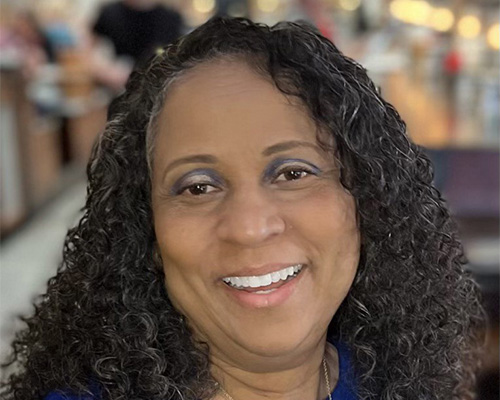 Biography:
Dr. Gerri Santos holds in B.A., in Social Work, and a M.S. degree, in Rehabilitation Counseling, from California State University, Fresno. She also completed the course work for the Marriage & Family Therapy degree, and she is a Licensed Marriage Family Therapist.  She has a Doctorate Degree in Educational Leadership and Management, from California School of Professional Psychology, with distinction, with a 3.97 overall GPA. Dr. Santos, Dissertation Title: Social System Structure, in place to Motivate African American Students to Pursue Higher Education.  Dr. Santos possesses more than 25 years of experience as a community college counselor and has a comprehensive understanding of the entire spectrum of community college. She can compartmentalize the needs of students by making sure they are given every opportunity to maximize their potential.  She knows that the success of the community college student is best understood through equity lenses, being equity minded in your approach when working with students. She understands the need to assess, re-assess and have a re-imagination that student have the ability, fortitude, and the ego strength to perform well at the college level. To think otherwise, would be the meet the student from deficit thinking and would contribute to decrease capacity and impair student's self-efficacy belief. Dr. Santos believes that for students to succeed, those who work with them, must believe in the self-efficacy of the students, and decisions regarding best practices for students must be data driven.  
Dr. Santos is a fierce advocate for the rights of students; in 2014 Dr. Santos participated in the development of the first equity plan at Fresno City College.   Dr. Santos advocates tirelessly on behalf of African American students who are from low-income families, the under-served, under-represented and those who are most disproportionately impacted in the California Community College system.      
Dr. Santos past experiences includes working for Fresno County as the Deputy Conservator, extensive work as a Licensed Clinician in the Acute Psychiatric Unit, the Pact unit, evaluating and making determination for hospitalization (5150) to those who could not provide for food clothing and shelter due to their mental incapacity/impediments. She has a background in Child Welfare Services and was the President of Bridges to Life a non-profit (501C3) organization that she started. Dr. Santos intends to return to private practice as a Licensed Marriage Family Therapist (LMFT). 
Dr. Santos personal perspective, "I would like to be equally praised, as I am criticized for the work I do". 
Clarke-Lauren Richard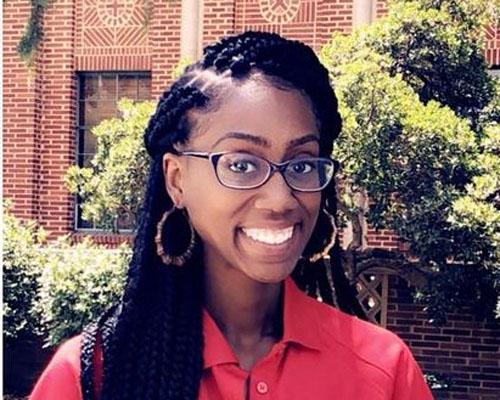 Biography:
Clarke-Lauren Richard was born and raised in San Bernardino, Ca. She moved to the central valley during the summer of 2010, where she soon began her academic journey at College of the Sequoias in Visalia, Ca. In 2012, she transferred to Fresno State, pursuing an undergraduate degree in Mass Communications and Journalism. During her time at Fresno State, Clarke-Lauren was able to earn a bachelor of arts and master's degree in counseling. Clarke-Lauren currently serves as a counselor at Fresno City College within the Transfer Center. Her mission is to ensure students reach their fullest academic potential. She understands the importance of her presence and being an advocate and mentor for students of color.
Jessica Shadrick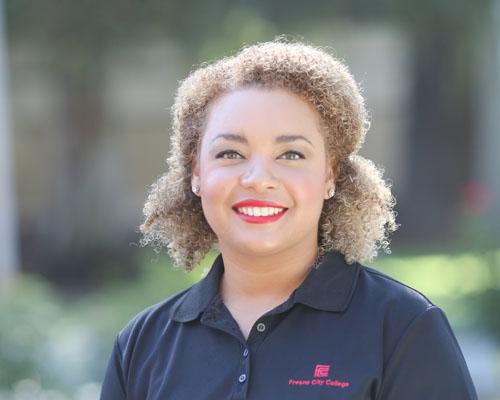 Biography:
Jessica Shadrick received her Master's Degree in Counseling with an Option in Marriage & Family Therapy and her Pupil Personnel Services (PPS) Credential from California State University, Fresno.
She has worked in the California Community College system for 10 years and has been in all levels of positions. She started her Community College career as a Classified employee with Kern Community College District with the EOPS/CARE & CalWORKs Department, she then transitioned into the role of ETC (Extending the Class) Coordinator at Fresno City College for 3 years where she grew the program from 24 supported course sections to over 100 supported course sections. From there, she transitioned into Counseling and has been the counselor for: General Counseling, Probation/Disqualification, SYMBAA, Reg-To-Go, Early Alert, Adult Education, Financial Aid, Athletics and the Foster Youth Success Program. She has also taught various Counseling Education, Interdisciplinary Studies and Psychology courses at the Community College level as well.
She has also worked in the community benefit sector along the lines of bridging the gap of equity in education and services provided to families from disenfranchised backgrounds. She worked for and alongside CSU, Fresno Children's Institute, Children's Services Network, First 5 Fresno County, Fresno Unified School District, Fresno Family Counseling Center, Tulare County Office of Education, Lindsay Unified School District and Pomona Unified School District.
She is happy to be home at Fresno City College full time and has a passion in working for and with student-athletes.
Derrick Johnson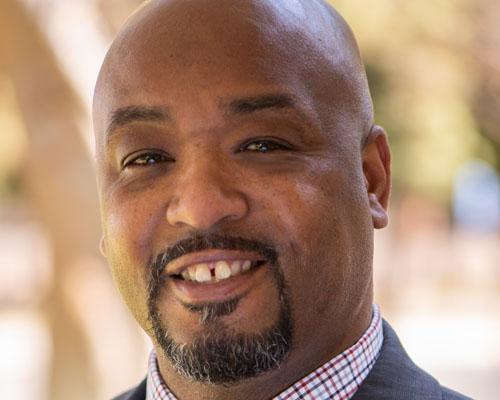 Biography:
Johnson comes to Fresno City after spending the last 22 months at Middlesex County College (MCC) in Edison, New Jersey as Director of Athletics and Recreation and with over 15 years of athletic administration experience. While at Middlesex, Johnson was responsible for the overall operation of the Blue Colt athletic program, including coordinating facilities, budgets, fundraising, corporate sponsorships, and community relations.
Prior to MCC, Johnson made stops at Elizabeth City State University, Riverside City College, and Benedict College. He has served in positions such as Director of Athletics, Associate Athletic Director, Sports Information Director, Head Baseball Coach and Assistant Director of Public Relations and Marketing all at the collegiate level.
Johnson, a Trenton, NJ native and graduate of the University of South Carolina-Aiken, where he earned a bachelor's degree in journalism/Mass Communications with a concentration in Public Relations. He also earned a Master of Sports Science degree from the United States Sports Academy in Daphne, AL. During his college career Johnson was a gifted student-athlete as both a writer for the Pacer Times newspaper and as a standout baseball player. Johnson was named to the NCAA Division II Peach Belt All-Conference team in back-to-back seasons. In addition, Johnson was selected as a Major League Draft Pick by the Florida Marlins organization in 1993 and 1994. In 2008 he was inducted into the Ewing High School Athletic Hall of Fame for past accomplishments in Football and Baseball.
Mark Sanchez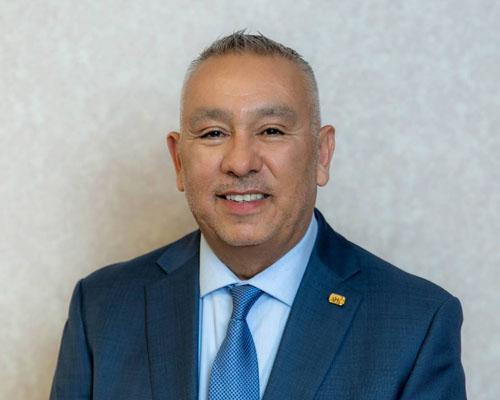 Biography:
Dr. Mark Sanchez' experience includes over twenty years in community college leadership, teaching and instruction and workforce development. His passion for social justice is demonstrated throughout his career. In his career in California community college leadership, he has been successful in the development and implementation of comprehensive race conscious-equity focused instruction, student services and online programs designed to increase student access and success, student outreach, and student personal development. 
At the previous colleges in which he served, Dr. Sanchez worked collectively with his Student Life and Leadership team to bring students from diverse backgrounds together to engage in cross-cultural learning and engagement. Prior to beginning his Presidency at Southwestern College, Dr. Sanchez was the Assistant Superintendent/Vice-President of Student Success and Support Programs at Cuesta College, Dr. Sanchez also served as the Dean of Student Affairs, Counseling at Hartnell College; Dean of Student Services, Counseling at Fresno City College; and Director of Student Support Programs at San Jose Evergreen Valley College. Dr. Sanchez also teaches university graduate courses online (asynchronous) in the Master of Education Program at Brandman University. 
Prior to beginning his profession in postsecondary leadership, Dr. Sanchez worked in developing educational and career programs at the Fresno County Workforce Development Board and career training programs funded by the San Diego Workforce Partnership. Dr. Sanchez is a collaborative leader who works effectively with constituent groups on campus, businesses and community-based partners. 
He is a strong supporter of whole person development and services that assist college students with the skills they need to complete their educational, career and personal goals. Among these services is access to counseling, financial aid, academic supports, and mental health/wellness coaching for students. Throughout his career, Dr. Sanchez has worked with excellent teams of college faculty, staff, students and administrators to expand the overall availability of equity focused programs on college campuses. Additionally, he has experience in fiscal management with both short-term and long-term fiscal planning. Dr. Sanchez is a native of San Diego, CA and began his college career as a student at Southwestern College. 
Upon graduating from Southwestern College with an Associate's Degree in General Studies, Dr. Sanchez went on to complete his Bachelor of Arts in Sociology at Point Loma Nazarene University in San Diego, CA. Master of Arts in Education Administration with Distinction and Doctorate in Educational Leadership both from California State University, Fresno. Dr. Sanchez knows San Diego and the South Bay well and is proud of his roots growing up in the region.
Dr. Christine Johnson McPhail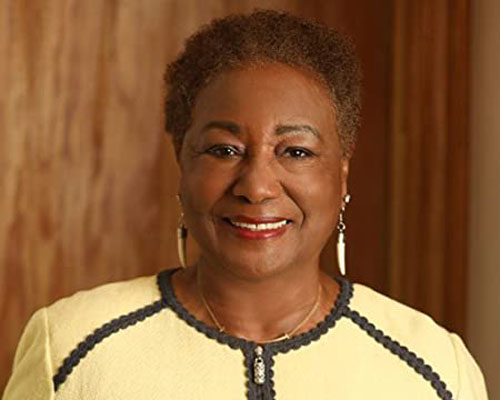 Biography:
Dr, Christine Johnson McPhail is the 13th President of Saint Augustine's University.  Christine Johnson McPhail is a nationally recognized, well-respected thought leader in higher education in her own right. Dr. McPhail also currently serves as Professor of Practice at the John E. Roueche Center for Community College Leadership at Kansas State University. She is the Founding Professor and Director of the Community College Leadership Doctoral Program at Morgan State University. Under McPhail's leadership, Morgan State University became a Carnegie-classified doctoral research institution, indicating that the program awarded at least 20 research/scholarship doctoral degrees during the update year.
Dr. McPhail is the recipient of the 2018 Diverse Champions Award from Diverse Issues in Higher Education, the 2010 American Association of Community Colleges (AACC) National Leadership Award, and the 2008 League of Innovation's Terry O'Banion Leadership Award. She served on the Advisory Council for the Community College Survey of Student Engagement and the National Center for Postsecondary Research at the Community College Research Center. Dr. McPhail also served as the affirmative action officer for Division J of the American Education Research Association and on the editorial board for the Community College Journal of Research and Practice.
A prolific scholar and practitioner, she is the editor for one of AACC's best-selling publications, Establishing and Sustaining Learning-Centered Community Colleges (2005), coauthor of the best-selling book, Practical Leadership in Community Colleges, with Dr. George R. Boggs (2016), author of Leadership Tune-Up: Twelve Steps to Becoming a More Successful and Innovative Leader (2020), and co-editor of Team Leadership in Community Colleges, with Dr. George R. Boggs (2019). Her latest book, Transformational Change: Becoming an Equity-Centered Higher Education Institution, co-authored with Dr. Kimberly Beatty, is slated for publication in Spring 2021 (Stylus Publishing).
Dr. Brian Olowude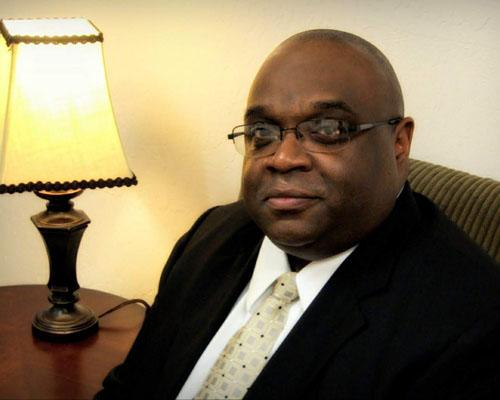 Biography:
Dr. Brian Olowude (Dr. O) is a licensed Clinical Psychologist and is the Director of Counseling and Psychological Services at the University of California at Santa Barbara (UCSB). Prior to joining UCSB, he served as the Coordinator of Psychological Services and Internship Director for the State Center Community College District for 10 years. He received his A.A. from Monterey Peninsula College, a B.A. in Psychology from CSU Sacramento, a Master of Public Administration from Syracuse University, and a Master's and Ph.D. in Cross-Cultural Clinical Psychology from the California School of Professional Psychology.  He has over 20 years of experience in College Mental Health and regards delivering clinical services in a culturally competent and inclusive manner as an essential element in all operations of an agency. 
Andralyn (Angie) Keys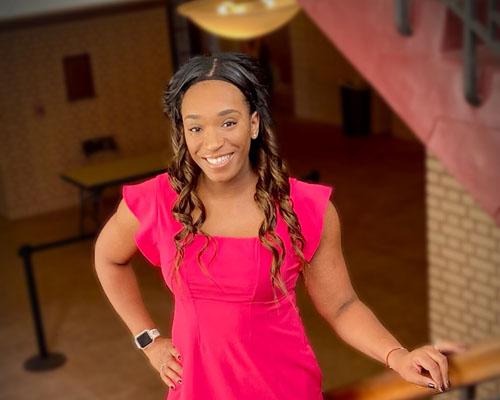 Biography:
Angie has worked in the social service sector for over 11 years, providing case management and psychotherapy to a variety of population, which include pregnant and parenting teens, probationers, and dual diagnosis. Angie is passionate about assisting at-risk populations with developing positive coping skills to improve functioning within the community and reduce recidivism.
In 2019, Angie began to focus on quality assurance and compliance for group homes transitioning to STRTP's (short-term residential treatment program) in the state of California, as well as accreditation. With the new and innovative changes to the foster care system, Angie understood the need to ensure that providers were made aware of the new regulations for foster youth that promote Trauma Informed Care principles. 
Angie has recently assisted three STRTP's with receiving accreditation from CARF; each STRTP has received the maximum time allotted for accreditation of three years. Angie has assisted two STRTP's with receiving approval from their respected county for Plan of Operation and Program Statement Approval.
In addition to quality assurance and compliance, Angie also provides trainings to providers, foster youth, and resource parents on development of age-appropriate interventions, understanding Trauma Informed Care principles, and harm-reduction. Angie has provided various trainings on working with CSEC youth, psychopharmacology, and reactive attachment disorder (RAD).
Angie is trained in EMDR (eye-movement desensitization reprocessing) and EMDR DeTUR.
Angie completed her bachelor's degree in Political Science at U.C. Riverside, where she also played volleyball. Angie completed her Master's in Marriage, Family, and Children's Counseling at University of Phoenix. Angie is currently working towards the completion of a Doctorate degree in Organizational Leadership, with an emphasis on cognitive behaviors at Grand Canyon University.
In her free time, Angie enjoys spending time with her family, traveling, and doing hot yoga.
Dr. Marlon Hall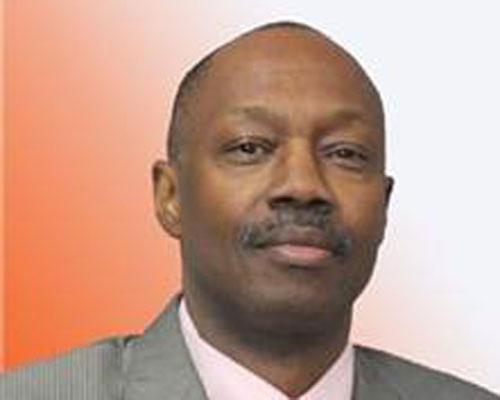 Biography:
Dr. Marlon Hall is the retired Superintendent/President of Lassen College and will replace Dr. Carole Goldsmith, who was appointed as State Center Community College District Chancellor at the December 14, 2021 board meeting. 
Before serving as interim president at Fresno City College, Dr. Hall spent seven and a half years at Lassen Community College, in Susanville, California. While at Lassen, Dr. Hall heightened the awareness of the challenges facing small and rural community colleges, at both the national and state levels. He worked tirelessly to advocate for funding and for system-wide reform. Dr. Hall is also a strong advocate for students and their successes.
"As one door closed with retirement, another opened at FCC, with this new opportunity I will emphasize that we leave no stone unturned in regard to our students reaching their educational and career goals," Hall said.
Dr. Hall was born in Chicago, Illinois and spent his first eighteen years of his life there.  Upon graduation from high school in 1976, he migrated to California to pursue his academic and athletic goals.
In California, Dr. Hall attended West Hills College Coalinga, West Coast Christian College, California State University-Fresno, Fresno Pacific University, and the Fielding Graduate University. He has earned six college degrees. During his time as a college student, Dr. Hall earned letters in track at West Hills College Coalinga and basketball from West Coast Christian College.
As an educator, Dr. Hall has both K12 and community college experience.  While at Fresno Unified School District, he served in a variety of roles: middle school teacher, high school English teacher, varsity basketball coach, adult school teacher and acting Vice-Principal.  While at West Hills College, he served as a community college faculty member, Academic Senate President, college basketball coach, instructional dean and Vice President of Student Services.
He is the husband of Mary Hebert-Hall and father of the late Marlon Hall Jr.
Horace Stewart, III
Biography:
Horace Steward III is a Registered Nurse, (RN) Entrepreneur, Mentor, Consultant and Adviser for those who desire to become RN'S.  Horace has a wide range of work experience as a Navy Nurse Corps in the United States Navy, Fleet Marine Technician, Hemodialysis Apheresis Technician, numerous years as a Hospital Corpsman, and is currently an adjunct faculty at FCC. In his current role as an Instructor, he mentors all students with emphasis in working with a diverse student population, equitable practices, and closing achievement gaps for nursing students to transition from students to fiscally responsible healthcare professionals.
Horace is a United States Navy veteran, where he served for 10 years. Prior to his retirement from the Navy, Horace was instrumental in the opening of Toshiko Japanese Cuisine in Hanford, California. Horace joined Fresno City College Nursing Department in 2014, after serving 13 years as a Hospital Corpsman and 10 years as a Navy Nurse Corps Officer in the United States Navy.  During his time in the military Horace worked as a Fleet Marine Technician and a Hemodialysis Apheresis Technician.
The inspiration and guidance he received during the first half of his career laid the foundation for pursing a degree in nursing and becoming a Navy Nurse Corps Officer. After receiving a commission as a Navy Nurse Horace focused most of his time training enlisted personnel in the emergency room and promoting breast and colorectal cancer screening. During his tenure with Fresno City College Horace teaches clinical lab skills and adult medical surgical nursing on campus and in local hospitals.
Horace enjoys mentoring inspiring business owners and snowboarding, spending time with his daughters, wife family and friends.
Horace Steward III is available for educational mentorship and private consultations. You can reach him at horace.steward@fresnocitycollege.edu.
Dr. Moogega Cooper
Biography:
A real life "Guardian of the Galaxy," Dr. Moogega (Moo-ji-gae) "Moo" Cooper holds the awesome responsibility of keeping the red planet safe from any of the Earth's contaminants. Moo is the planetary protection lead of the famed NASA 2020 Mars mission—with its highly viewed landing on February 18, 2021.  Her work with NASA's Jet Propulsion Laboratory is integral to the ongoing mission to discern whether Mars could be habitable for humans and that we don't harm what's already there—a job she has been working up to for most of her life. After graduating from high school at 16, Cooper studied physics as an undergraduate, received a master's degree and went on to earn her Ph.D. in mechanical engineering at 24 years old with a dissertation on sterilizing spacecraft materials. Moo is passionate about empowering organizations and others to achieve their dreams and overcome obstacles that she articulately conveys through her life story and love of her work.  A role model for women in science and technology, she is also passionate about introducing more people to the wonders of the STEAM world, including by talking about her work to boys and girls from underrepresented communities and appearing on shows like Because Space and Bill Nye Saves the World. Moo is a recipient of several awards, including the NASA Early Career Public Achievement Medal, the Charles Elachi Award for Exceptional Early Career Achievement, and JPL Voyager Awards for Technical Leadership.
Keisha Lewis Nesbitt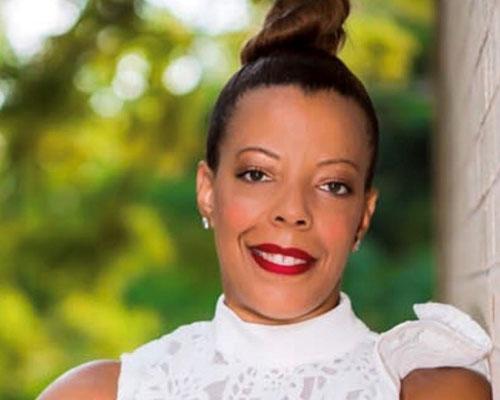 Biography:
Keisha Lewis Nesbitt has been a Registered Nurse for 24 years, and received a Master of Science in Nursing Education, from the University of Phoenix, and Associate Degree in Nursing, from Los Angeles Trade Technical College.
Post-graduation, she began her career in community health centers, and transitioned into inpatient clinical settings, specializing in a wide range of specialty areas, including Medical- Surgical Nursing, Perioperative Services, Infusion Home Therapy, Traveling Nursing, and Nursing Education/Administration. During the pandemic, she worked as a frontline staff, providing care to rural areas of Fresno, plagued by COVID, obtained grants and resources to support frontline staff, and the community during this tumultuous time in history. Her present professional interests focus on nursing leadership, academia, and embarking on her vision, of bringing awareness of nursing careers to young children.
Keisha is an active member of the Nursing Leadership Coalition, of Central San Joaquin Valley, and the Central Valley Black Nurses Association. Through her professional affiliations, she has been instrumental in providing educational resources to the community, empowering and supporting collective voices pertaining to health care policies, advocacy, and equity and equality. She has a passion for uplifting, and supporting faculty by highlighting their skills, and expertise. As a result, this not only inspires faculty, but enables them to stay motivated, relevant, and informed during this transitional phase in health care.
Her most recent project includes co-authoring, "Discover the World of Nursing", an animated children's book series, inspiring children to explore the variety of careers in nursing. In addition, she serves as Vice President, of Jack and Jill of America, Fresno Chapter, leading multi- faceted mothers, who are dedicated to raising the next generation of leaders through programs that focus on leadership, service, legislative advocacy, and philanthropic giving.
She was spotlighted, in "Mom's on the Move", of Jack and Jill of America, Far West Region, for her contributions to enlightening children's imagination, to the unique adventures in Nursing.
Keisha enjoys spending time with her son and loved ones, traveling, working on creative projects, volunteering on Veteran and Civic community projects.
Dr. Lataria Hall
Biography:
Dr. Lataria Hall, is a native of the Central Valley. She currently serves as the Vice President of Student Services at Fresno City College. She is President of the California Chief Student Services Officer Association, where she contributes to policy making and procedures that governs students' rights. Dr. Hall holds a Bachelor of Arts degree in Social Work, a Master of Science in Rehabilitation from California State University, Fresno, and a Doctorate degree in Education with an emphasis in Exceptional Learning from Northcentral University.
Dr. Lataria Hall is a fierce advocate for students, she seeks equitable solutions to close achievement gaps for students who are under-represented, who may not otherwise be given an educational opportunity and the disproportionately impacted. She brings a wealth of higher education experience to her work, including policy development, strategic planning, threat assessment, program development, management, and state and national advocacy work. She understands that each student brings to campus their own unique background that requires and equity minded approach that is student focused/centered. As a leader she is engaging, committed, collaborative, and dedicated to reaching consensus for best institutional practices and especially when working with students.
Dr. Hall is a scholarly practitioner who uses data to strategically and effectively design student success interventions that supports equitable work that is aligned with the state chancellor's office. Dr. Hall was recently tasked by then President Carole Goldsmith, to develop a task force to review current practices in the RN program. She was instrumental in assembling an RN taskforce that consisted of staff, administrator and faculty that contributed to a well-rounded assessment and reassessment of the RN program.
Amber Balakian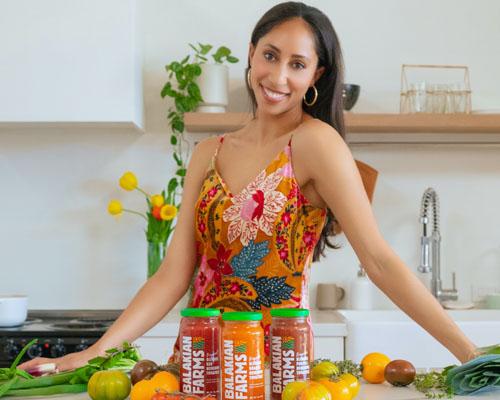 Biography:
Amber Balakian is originally from Reedley and a Reedley High School graduate. She has her B.A. in Economics and minors in Science & Technology and Humanities from University of California, San Diego. She continued her education in business, and received an M.A. with a focus in Management and Operations from Harvard University. Amber is a fourth generation organic farmer and helps manage Balakian Farms.
She is an entrepreneur who manufactures and distributes CPG products under the Balakian Farms brand. Amber is the Entrepreneurship Instructor at Fresno City College, and oversees both the Entrepreneurship and Fashion Merchandising programs within the Business Division. In 2020, she was the recipient of the $250,000 USDA VAP grant for her business. Amber was selected as a Stacy's Rise Project finalist 2021 class in partnership with Pepsi Frito-Lay, Reese Witherspoon and Hello Sunshine. She was accepted into the Amazon Black Business Accelerator pilot program for 2021, and recipient of an Amazon Black Business grant. 
Dr. Kalisha Spomer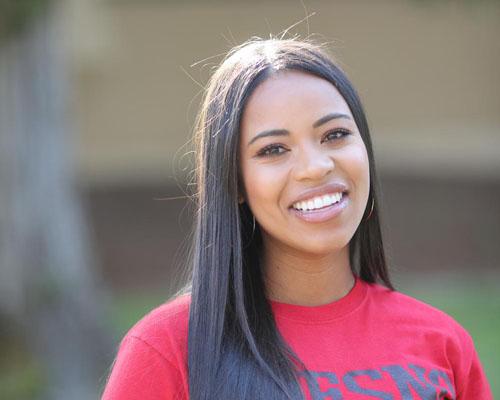 Biography:
Dr. Kalisha Spomer, have a bachelor's degree in Sociology from California State University, Long Beach, a master's degree in Social Work from California State University, Fullerton and is a Licensed Clinical Social Worker (LCSW). Dr. Spomer also has a PhD in Psychology with an emphasis in Cognition and Instruction from Grand Canyon University.
Dr. Spomer has a wide range of counseling experience including wok with the Child Welfare Services Adoption Agency, work with families who requires therapeutic intervention, the underserved, the under-represented and those who just need assistance with life issues. Her background in providing counseling services to families, children and adult who required counseling assistance has laid a well-rounded foundation for her to deal with complex issues, such as mental health diagnosis, treatment for depressive, eating, adjustment disorders and other mental health issues that falls under the umbrellas as an LCSW. Dr. Spomer impressive educational background, her past experience prepared her well for her transiting into the California Community College system and being a resource to underrepresented populations.
Dr. Spomer, has been employed by Fresno City College since 2016, as a counselor and the Articulation Officer. As a Counseling faculty member, she has served on a numerous committees including Academic Senate, Curriculum, Student Equity and Guided Pathways. Dr. Spomer is a mentor and role model for adjunct faculty, students, her peers and specifically those who desire assistance within the community college system.
Additionally, Dr. Spomer teaches Sociology, Counseling and Social Work courses College of the Sequoias and Fresno Pacific University. Dr. Spomer is grounded in equitable practices for the disproportionately impacted students and provide compliance for transfer issues, completion of degree, curriculum approval and keeping the college abreast on the issues that occurs at the four-year college level. Dr. Spomer she has a growing appreciation for different cultures, ethnicities, religions, socio-economic statuses, and lifestyles. Her work experience, in both school settings and public agencies, and a non-profit organization, demonstrates commitment, strengths, and compassion to serve vulnerable and underserved populations of all diversities.
Dr. Arrie Smith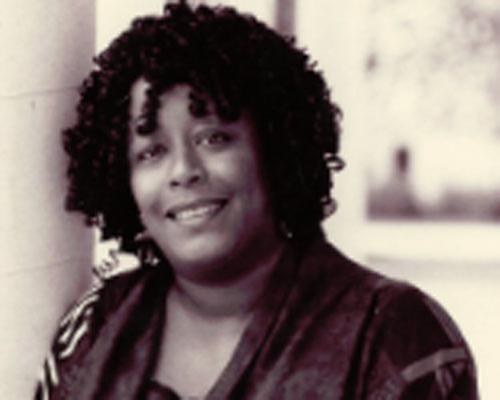 Biography:
Arrie Smith, Ph.D. is a Clinical Psychologist, Adjunct Professor at CSPP/AIU and Counselor with the EOPS Program at Fresno City College. Dr. Smith is involved both nationally and locally in California's efforts to enhance the quality of life and empowering people of African ancestry through advocacy, human service delivery and research. She has been actively involved in educating on and researching issues such as mental health promotion, mortality patterns and suicide prevention efforts in the African American/Black Community. She has worked with adults in Fresno County community mental health, emergency psychiatric services, substance abuse and co-occurring disorder treatment settings for over twenty years. Her clinical background includes working with the seriously and persistently mentally ill in a crisis setting, Batterer Intervention Treatment Programs (male and female), conducting bonding studies and court mandated comprehensive psychological evaluations for family reunification. Dr. Smith's clinical interests include acculturation and multiculturalism, working with veterans, active duty military, individuals who experience trauma, depression, anxiety and anger management. Dr. Smith enjoys teaching Psychology and Cultural Diversity and incorporates wellness and recovery into her therapeutic framework. A veteran of the United States Marine Corps, she also holds Bachelor Degrees in Psychology and African American Studies, Master's Degrees in Counseling Psychology and Public Administration and a PhD in Clinical Psychology. She is currently President of the Fresno Chapter and California Association of Black Social Workers.
Jerome T. Countee Jr.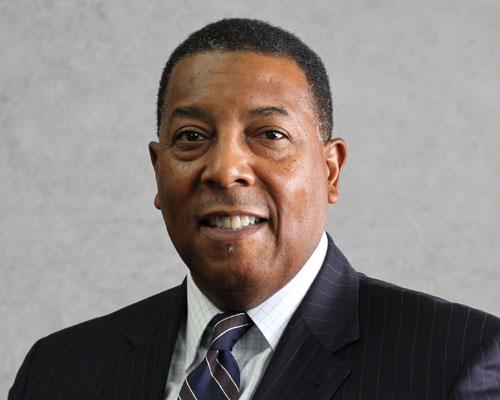 Biography:
Jerome T. Countee Jr. is Vice Chancellor of Educational Services and Institutional Effectiveness for the State Center Community College District. Mr. Countee is a senior community college executive with over 25 years of experience in higher education leading entrepreneurial initiatives, scaling organizational capacity, cultivating stakeholder relationships, and establishing community partnerships that support successful student outcomes and advance institutional goals.
Before becoming Vice Chancellor, Mr. Countee worked four years as Associate Vice President of Economic and Workforce Development at American River College in Sacramento, California. Prior to arriving in California, Mr. Countee served eleven years as Director of Continuing Education and Business Partnerships at Prince George's Community College in Largo, Maryland where in 2013 his colleagues recognized him with the Outstanding Administrative and Professional Staff award. Prior to that, Mr. Countee directed professional education programs at the University of Maryland Global Campus (formerly University College), and later at George Washington University in Washington, DC. Mr. Countee's early professional experience includes; several years as a patent-holding entrepreneur and small business owner, five years as a corporate manager in IBM's Mid-Atlantic area headquarters, four years as a technology consultant for the Prince George's County Maryland Public School System, and legislative staff assignments with both the United States Senate and the Maryland General Assembly.
Mr. Countee has a Political Science Bachelor's degree from the University of Maryland Baltimore County (UMBC), an MPA from Western Kentucky University, and will earn his Doctorate of Education from Morgan State University following his doctoral dissertation defense in Spring 2022. A native of the Washington, DC area, Mr. Countee is the proud father of a son and a daughter, both recent college graduates. Mr. Countee is re-married and currently resides in Fresno, California
Ned Doffoney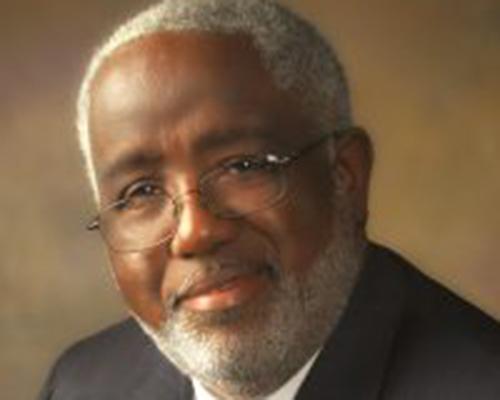 Biography:
Dr. Ned Doffoney has served on the ACCJC since 2016. He holds an Ed.D. in Institutional Management from Pepperdine University, an M.S. in Vocational Rehabilitation Counseling from the University of Southwestern Louisiana, and a B.A. in Economics and Mathematics from the University of Southwestern Louisiana. Dr. Doffoney is the Chancellor Emeritus of the North Orange County Community College District, a position he held from 2008 until 2015. He served as the President of Fresno City College for six years, the founding President/Chancellor of South Louisiana Community College for four years, and as the President of Saddleback College for four years. Dr. Doffoney has extensive experience in institutional effectiveness and accountability, college and district-wide facilities planning, budgeting, research, and institutional assessment strategic and master planning. He has served as chair and member of external evaluation teams for the ACCJC and also worked closely with the Southern Association of Colleges and Schools while in Louisiana.
Regan Garner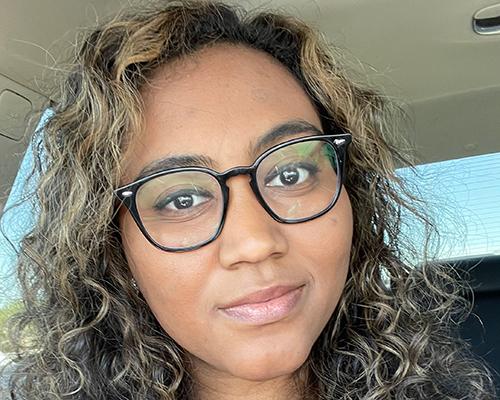 Biography:
Regan Garner holds a Bachelor of Science degree in Nutritional Science from Pepperdine University and a master's degree in Health Care Informatics from Grand Canyon University. Health Care Informatics is a rapidly growing discipline that promotes access in health care, by combining leadership and advanced technology that increases the quality of services that is delivered in patient care. When the two intersect, the results are a more effective health care system that increases access and maximizes how services are delivered to patients. Regan takes this one step further by utilizing this knowledge in her career in Nutrition. In her jobs as a Nutrition Educator for WIC and as a Health and Nutrition Specialist, technology is crucial to productivity through the connections of a family's medical information to their eating habits and the procurement of foods chosen and served for school meal programs.
Regan began her career in nutrition promoting healthy children through the WIC program as a Nutrition Educator for low-income families. Nutrition education involved providing resources for balanced meal plans, promoting dental health, and good medical care for low socio-economic young women who were pregnant or with children under five years old.
Regan is currently employed by the Arizona Department of Education as a Health and Nutrition Specialist, where she manages food acquisition and distribution for school districts participating in the USDA Foods Program in Arizona. Regan also coordinates two grants that provides federal funding for school districts to purchase equipment for food preparation and provide nutrition education for their students. Regan has always been passionate about food and her current job allows her to share that passion with schools as she encourages healthy eating and the procurement of healthy foods for school meal programs. Promoting a healthy lifestyle is probably one of the most difficult habits to instill but starting those habits in school can encourage habits in kids that can last for a lifetime.
Regan resides in Peoria, Arizona where she loves spending time with her family and their three dogs. She also loves to watch movies, baking, and traveling with her family.
Julius Smith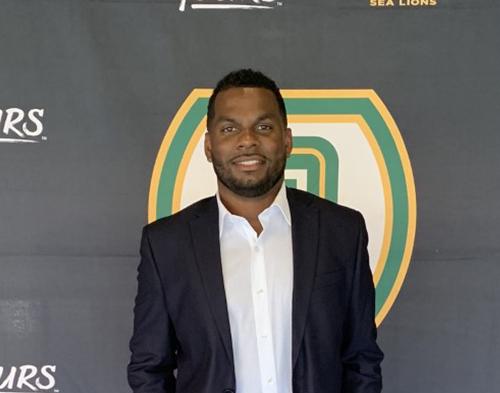 Biography:
Julius Smith holds an Associate of Arts degree in Liberal Arts from Fresno City College, a B.A degree in English literature, with an emphasis on creative writing from William Jessup University, and an M.A. degree in English Literature, from California Baptist University.
Julius's thesis is titled "Embracing Vernaculars in African-American Literature: Germane Signification". Julius analyzes how Black Linguistics, in the use of African American Literature, intersected with contemporary ideals and the evaluation of the "The New Negro Movement". He contributes to the African American literary cannon and helps further the importance of African American Literary Criticism, by taking a deeper look at how this topic gives credibility to African American culture as a whole.
As a student at Fresno City College, Julius was hired by the tutorial center, to work with students who struggled in their reading and writing courses. Julius experience at Fresno City College laid a solid foundation for him to pursue his B.A. and M.A. degree in English Literature. 
Julius believes, you must take advantage of every opportunity that comes your way, because these opportunities, helped to shape Julius's understanding of the importance of education and how that process looks different for each individual. These opportunities would not have been possible without the help of awesome people at Fresno City College, such as, Monica Cuevas, Sean Henderson, Dr. Mark Sanchez and Kehinde Solwazi. They were all instrumental and willing to take a chance on a college student who had his own doubts about adjusting to the rigors of college life.  
Julius is currently employed at Point Loma Nazarene University in San Diego, as an Assistant Men's Basketball Coach. Julius has experience teaching, was a collegiate athlete as a men's basketball player, is a mentor/ role model for young people and particularly African American males. Julius is actively involved in equity and inclusion, by collaborating with others who are equity minded creating paths for increased diversity in the community and at the university level. The love of both academics and athletics, Julius's continues to impact young students in multiple ways that resonates with many throughout campus. While finding a balance between the two, Julius has been multifaceted in his attempts to coach student-athletes to excellence both on and off the court. 
Dr Kathryn Catania
Biography:
Dr. Kathryn 'Kitty' Catania has been an educator in Fresno County for 39 years as a teacher, counselor, principal and deputy superintendent. She retired in 2019 as Deputy Superintendent of Fresno County Office of Education, where she served for 16 years. During that time she lead several state committees in conjunction with the CA Dept of Education and the CA County Superintendents Association. She also worked in conjunction with UC San Diego, Professional Development Institute in designing professional learning for educators.
Dr. Catania currently does Educational Leadership Coaching throughout the state of California and internationally for the American affiliated schools in Europe, North Africa and the Middle East.
She received her Masters in Education from Fresno State and her Doctorate from Alliant International University. She also works in conjunction with Learn 4 Life charter schools across the US.
Dr. Catania was recognized in 2019 as one of the Top Ten Women of Fresno County and received the Outstanding Lifetime Contribution to International Education from the US Department of State and the Mediterranean Association of International Schools.
Dr. Angelia Barfield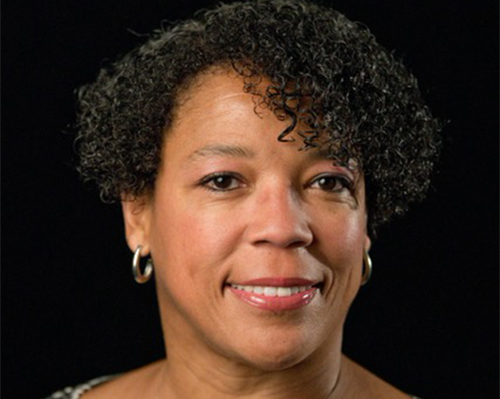 Biography:
Dr. Angelia Barfield is a wife, mother, daughter, friend, mentor, and community advocate. She has spent the last 15 years working with school aged youth and their families in Fresno County. Angie currently works for the Fresno County Superintendent of Schools' Student Equity & Empowerment Department, bringing positive experiences and opportunities to all students, but specifically African American students.
Angie recently completed her Doctoral degree from Clark-Atlanta University in Atlanta, Georgia. Her degree is in Educational Leadership with a higher education focus. Angie loves to work with young people, she co-founded a non-profit organization to cultivate leadership in African American students and encourage civic and community engagement and academic excellence. Angie has been named a Marjaree Mason Center Top Ten Professional Womenand also honored with many other awards, her favorite is being called "Momma Barfield" by the students she is blessed to serve.
Angie is married to Mr. Gregory Barfield and together they have 7 children.
Alyssa Ndombeson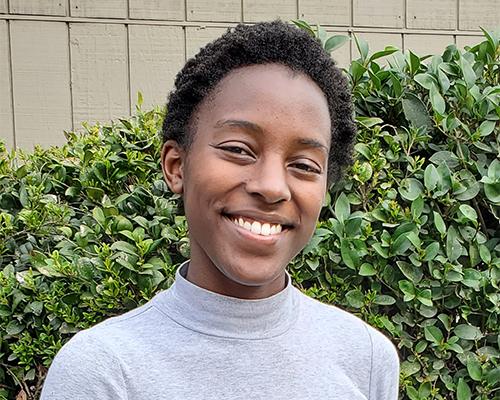 Biography:
Hello! My name is Alyssa Ndombeson and I am the owner of GD.STWRD (Good Steward). GD.SWTRD is a lifestyle brand that encourages purposeful and sustainable living. I started this company to make sustainable living more achievable. There is a lot of pressure on the consumer to be sustainable, but not a lot of companies backing them up. My company identifies where sustainable solutions can be made and helps fill in the gap.
Good Fill is our first creation. It is a zero waste refill shop where customers can purchase high quality products that are plastic-free, reusable, and refillable. My plan is for Good Fill to become a grocery store offering food, home, and personal care products that are high quality, sustainably sourced, and package free! My hope is to serve the community by offering easily accessible solutions to help us all be good stewards of ourselves and the environment.