Art Space Gallery (view through window)
Art Dept. Display cases, ground floor
Horticulture gardens and Greenhouse
& online.
Works will be installed in the Art Space Gallery; in outward facing display cabinets in the Art and Home Economics building, and in the Horticulture greenhouse and gardens. Here, works will be installed without disturbing the existing order and logic of the spaces created by greenhouse manager Steve DaSilva. Steve is an expert gardener and bonsai practitioner who has collaborated with Art Space Gallery before, with the exhibition The Art of Bonsai (2001). The Fresno City College campus remains closed to visitors, so viewers will experience this exhibition online. This website will be updated with installation images, video tours, and writing about the show.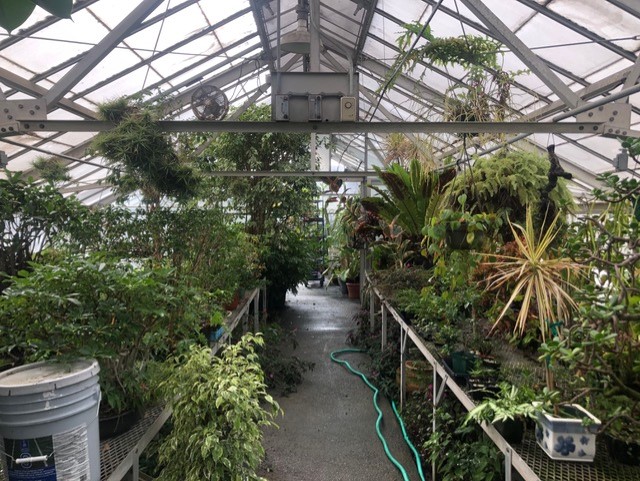 Christian Vargas (b. 1986, Fresno, CA) received his MFA in studio art from the University of Tennessee, Knoxville in 2018. He received his BA in fine arts from Fresno State University in 2015. Group exhibitions include Clay Today (The Hole NYC) and The Side-Eye, Visions of Periphery (Spring/Break Art Show, NYC). His work has been exhibited in New York, Los Angeles and Chicago.
Marla Sweitzer (b. 1989, Sarasota, FL) received her MFA in studio art from the University of Tennessee, Knoxville in 2020 and her BA in studio art from Centre College in 2011. Solo exhibitions include Fluorescent Gallery, Knoxville, TN; and Divisible, Dayton, OH. Her work has been exhibited in group shows in New York City, Cincinnati and Nashville.