Ram Slam 2019
Get extra help before finals!
Free Beverages & Snacks, Free School Supplies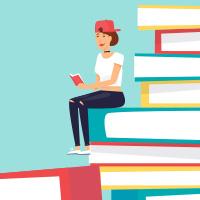 RamSlam is sponsored by the Associated Student Government and is scheduled in the Library, ETC, Tutorial and PASS Center on:
December 3rd, 4th, 5th 6pm - 9pm
December 7th 9am -1pm 
The ASG will give out free scantrons, coffee, and snacks each evening. Snacks will be available until 1pm.