Student Ambassador Program
Student Ambassadors are pivotal members of the Fresno City College outreach team as they are often a prospective student's initial contact with the college. Student Ambassadors provide campus tours, assist FCC outreach staff at various college outreach events and workshops, and represent FCC at campus and community events. Ambassadors exhibit professionalism and pride when promoting FCC and are dedicated to student outreach, success, diversity, and strengthening student connections.
HOURS
Monday - Friday 
8:00 am - 5:00 pm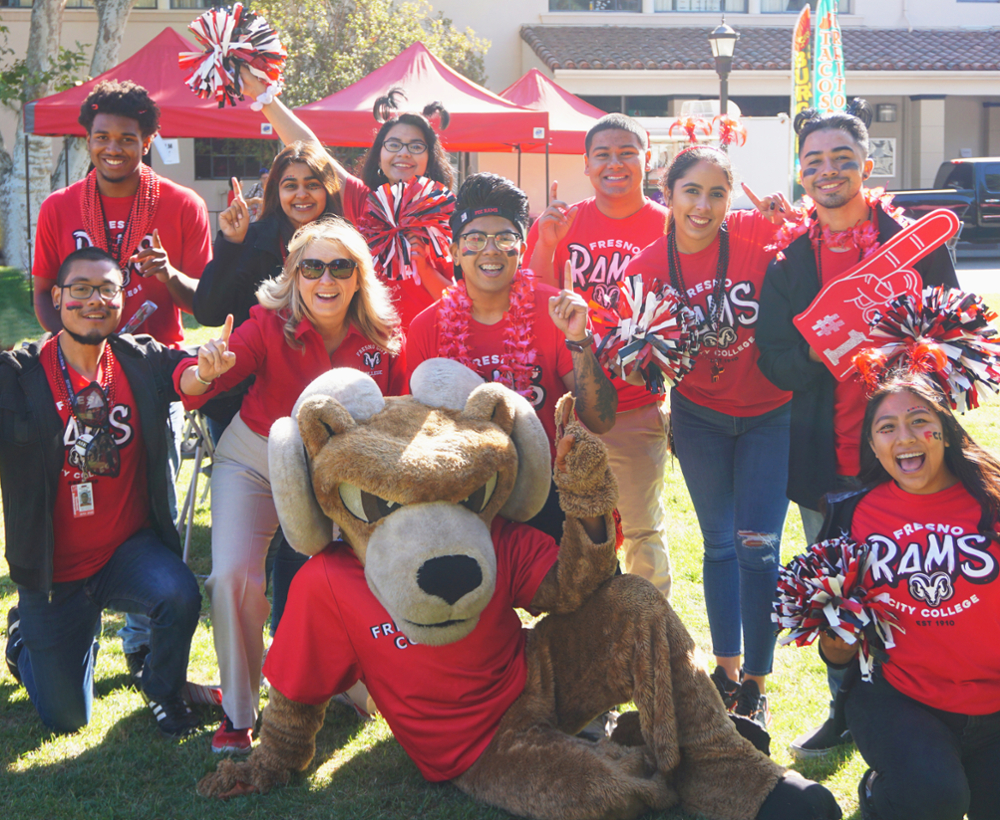 Services
What duties are performed by the Student Ambassadors?
Responsibilities include, but are not limited to the following:
Giving personalized campus tours to college visitors while making visitors feel welcome, comfortable, and confident about their FCC experience.
Representing FCC at recruitment and campus events.
Promoting and increasing involvement in student events and opportunities.
Informing prospective students and parents interested in Fresno City College about all facets of Fresno City College, which includes academic programs, faculty and students, physical facilities, social opportunities, and student services.
Assisting prospective students with applications and orientation.
Conducting presentations about Fresno City College and personal experience at high schools.
Staffing the College Relations Office, Web Room, and first and second floor Student Services Lobbies, as needed.
Attend bi-weekly training sessions and other duties as assigned.
Join
Now Hiring for Fall 2019!  
Get paid for doing what you love!  Apply for a paid position today!
Applications for Fall 2019 can be picked up in the College Relations office located in ST-111 (Student Services Building). Deadline is July 15, 2019.
Contact the College Relations Office for more information: collegerelations@fresnocitycollege.edu
Qualifications
Ability to effectively work with a diverse student population.
Ability to develop and maintain a professional and encouraging relationship with students, FCC employees and peers.
Ability to provide a welcoming and engaging environment.
Be self-motivated and responsible.
Ability to work as a team member.
Have a passion for helping student be successful.
A willingness to develop or improve oral communication skills.
Requirements
Must currently be enrolled in 6-12 units.
Must be in good academic standing with a minimum 2.5 cumulative GPA.
Must have a minimum of two days of availability (7:30am-4:00pm) to visit schools.
Must have a valid California Driver's License and adequate insurance and transportation.
Be able to work a minimum of 6 and a maximum of 19 hours per week as assigned during the academic semesters.
Demonstrate an understanding of the matriculation process (application, orientation, advising, etc.).
Attend all required training sessions and bi-weekly meetings (July - Dec 2019).
Student Ambassadors will receive priority registration and must be willing to arrange schedule for future semesters accordingly to meet program needs.