Student Ambassador Program
The Student Ambassador Program is a leadership opportunity for students who are interested in helping prospective students and representing Fresno City College. Student Ambassadors are pivotal members of the Fresno City College outreach team as they are often a prospective student's initial contact with the college. Student Ambassadors provide campus tours, assist FCC staff at various college related workshops, and represent FCC at campus and community events. Student Ambassadors exhibit professionalism and pride when promoting FCC and are dedicated to student success, diversity, and strengthening student connections.
HOURS
Monday - Friday 
8:00 am - 5:00 pm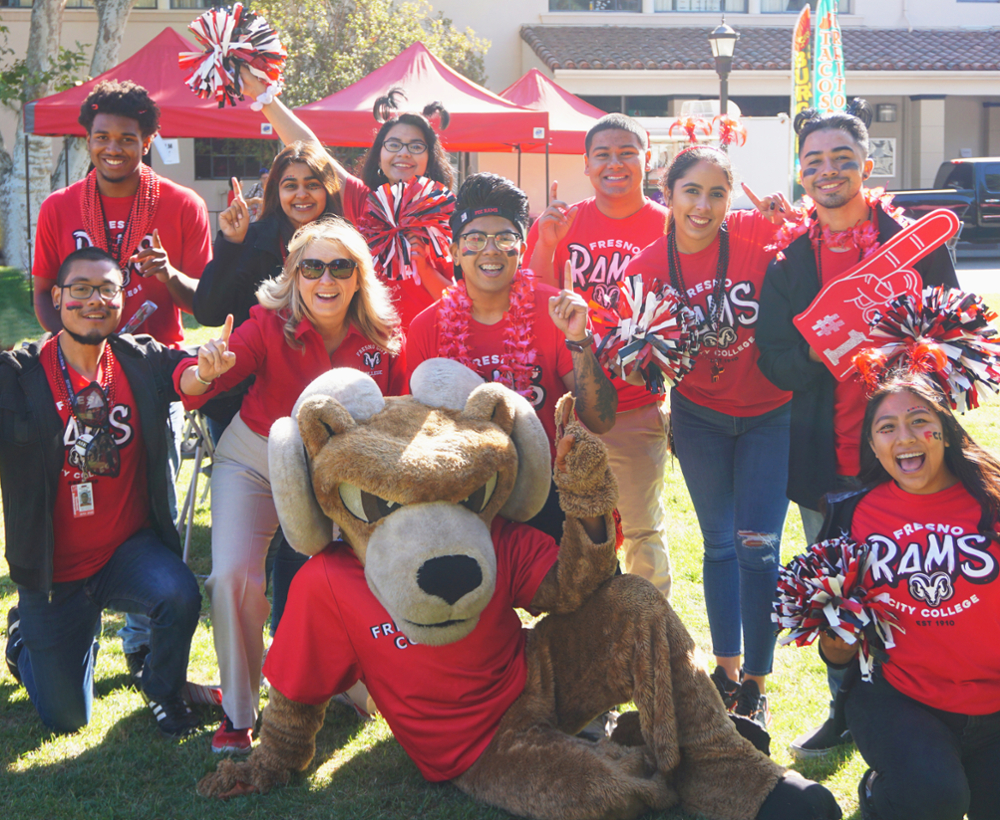 Services
What does a Student Ambassador do?
Represent Fresno City College at various outreach and community events such as college fairs orientation and registration events. Ambassadors may provide on-camera testimonials, marketing messages, or instructions/tutorials.
Develop an expanded knowledge of Fresno City College including its history, programs and offerings, and departments.
Conduct campus tours for elementary/middle/high school students as well as new students and guests.
Provide support to new/incoming students through in-person and virtual application and/or orientation workshops, advising sessions, registration support sessions, etc.
Work with diverse student populations and provide tips on being a successful student.
Staff the College Relations Office and Welcome Center computer labs.
Assist with variety of office-related tasks and event coordination.
Attend staff meetings and required trainings.
Perform other duties as assigned.
Join
Applications for the Spring 22 semester are now open. Please contact Nickolas Lucio by email at nickolas.lucio@fresnocitycollege.edu for application information. 
Qualifications
Ability to effectively work with a diverse student population.
Ability to develop and maintain a professional and encouraging relationship with students, FCC employees and peers.
Ability to provide a welcoming and engaging environment.
Be self-motivated and responsible.
Ability to work as a team member.
Have a passion for helping student be successful.
A willingness to develop or improve oral communication skills.
Requirements
Must currently be enrolled in 6-12 units.
Must be in good academic standing with a minimum 2.5 cumulative GPA.
Must have a minimum of two days of availability (7:30am-4:00pm) to visit schools.
Must have a valid California Driver's License and adequate insurance and transportation.
Must be able to work occasional evenings and weekends.
Will receive Tier 2 priority registration and must be willing to arrange schedule for future semesters according to office needs.
Attend all required training sessions and  meetings (Mandatory training January & July).