Dean's Medallion Award
A Dean's Medallion Award is bestowed each year to Fresno City College students whose academic achievements, service to the community, and general excellence have brought honor to the College and distinction among their peers.
Requirements
This prestigious award is given to a student from each Instructional Division who has shown great commitment and fortitude to achieve his or her academic goals. Candidates must have completed, or will be completing, their Associate degree at Fresno City College during the 2018-2019 academic year.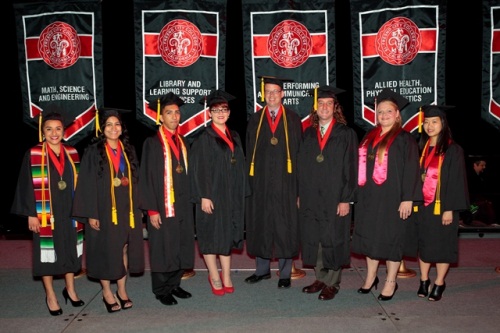 Application Process
Apply online at through the Fresno City College Scholarship Manager.
First time users will be required to create a login and password upon entering the site.
If you have applied for any other FCC scholarships, you will use your existing username and password and login as a Returning Student User.
The application requires your personal and demographic information and major. Review the essay questions and prepare your responses in a Word document, then use the copy and paste feature to add it to the online application. As you return to the application, you can then login as a Returning Student User to return to the application. Once all areas of the application are complete you can hit "submit." The deadline to apply is March 30, 2019.
Application Finalists
Your application will be reviewed by the Instructional Division based upon the major reported. Recipients will be notified by the respective division the week of May 1, 2019.