Records & Confidentiality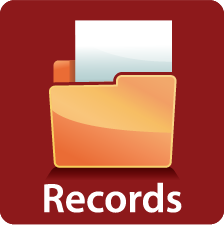 Fresno City College is required to adhere to the Family Education Rights and Privacy Act (FERPA) of 1974, as amended by 20 U.S.C. 1232g. This federal law affords students certain rights with respect to their educational records. These rights ensure that educational and financial information is released only to the student, unless written consent is on file with the Fresno City College Records office.
Privacy and Records Access
Fresno City College may release limited directory information in compliance with FERPA. This directory information consists of:
Student's name
Date and place of birth
Major field of study
Participation in officially-recognized activities and sports
Weight and height of members of athletic teams
Dates of attendance
Degrees and awards received
Most recent educational agency or institution attended by the student
The above information may be released without notice to or permission from you to the following personnel and/or agencies:
School officials with legitimate educational interest
Other schools to which a student is transferring
Specified officials for audit or evaluation purposes
Appropriate parties in connection with financial aid to a student
Organizations conducting certain studies for or on behalf of the school
Accrediting organizations
To comply with a judicial order or lawfully issued subpoena
Appropriate officials in cases of health and safety emergencies
State and local authorities, within a juvenile justice system, pursuant to specific State Law
Federal military for the purposes of federal military recruiting
Confidentiality Requirements
Unless written consent is on file with the Fresno City College Admissions and Records office, only you with a valid, government issued photo ID, will be granted access to your records. Any person named in the Authorization to Release Information form must also show a valid government issued photo ID to access the your records.
File Written Consent for Non-Student Access to your Records
The Authorization to Release Information form, also available at the Admissions and Records counter, must be signed in person by you at the counter after you have shown a valid, government issued photo ID. If the you can not come in person, then you must provide a signed and notarized statement. Forms filed with Financial Aid do not provide non-students access to your other records.