Kit Fox (2020)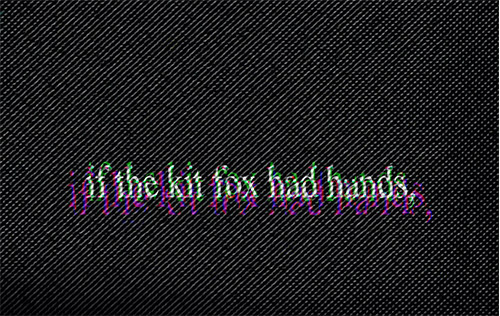 Art Space Gallery at Fresno City College presents if the kit fox had hands, a series of interviews, recordings, and studio visits featuring artists and cultural producers connected to Fresno and the Central Valley. Recorded starting August 2020 and continuing over the semester, episodes will be released via the Fine, Performing and Communication Arts Division YouTube channel, with simultaneous releases on CMAC.tv.
Participants include: Bruise Violet Collective, Stan Bitters, Teresa Flores, Kezia Harrell, Janaki Jagannath, Shana Moulton, Adrianna Alejo Sorondo, Christian Vargas, Marla Sweitzer, Kathy Wosika, with additional participants announced as the season progresses.
Episode 1 - Shana Moulton if the kit fox had hands revisits a performance and poetry tribute at Art Space Gallery from February 20, 2020, the last gathering to be held at the gallery before lockdown. In it, Moulton blends a performance as Cynthia, her filmic alter ego, with a reading of her uncle Chuck Moulton's poetry. Other readers that night were Mike Cole, Ronald Dzerigian, Chuck Hanzlicek, Le Matthews, and Dixie Salazar.