Tracking Your Progress
You are encouraged to track your progress toward your desired degree or certificate to ensure that you complete this stage of your education efficiently and within a reasonable time-frame. At Fresno City College, this tracking can be accomplished online through Webadvisor.
On the WebAdvisor Student Menu, select 'Degree/Certificate Evaluation Progress Report' from the 'Academic Planning' section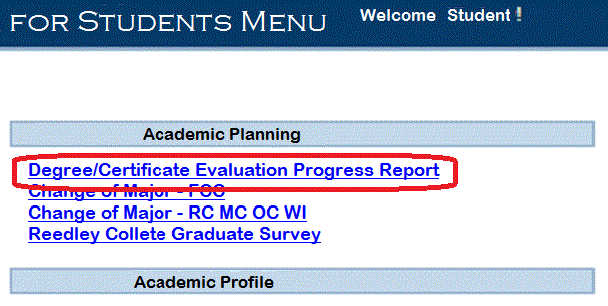 When filling out the form, you may note that you have more than one major. If so, choose the major from which you will receive your degree or certificate.
If you wish to determine your progress toward a degree or certificate that is not part of your current major, you may select a potential new major from the 'What if I changed my program of study' drop down menu. You may either click the button for one of the active programs or use the drop down menu. You cannot do both.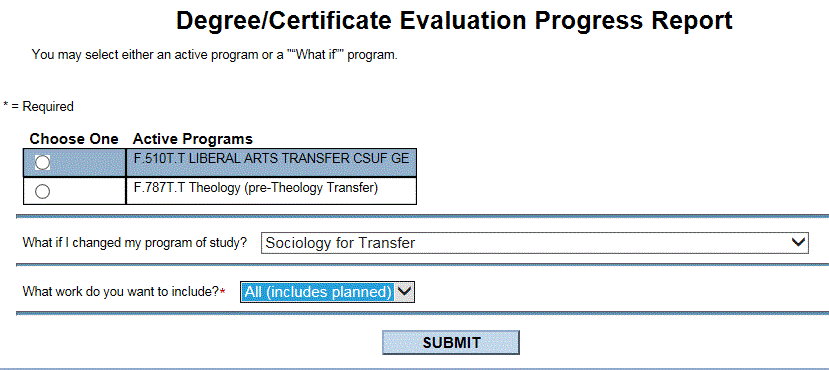 Your report should be generated online immediately. Print your report and take it to Counseling if you need advice on how best to plan the completion of your degree or certificate requirements.