2022 News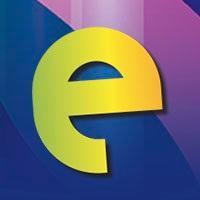 Dec 15, 2022
Extreme Registration is a one-stop shop to help students enroll for the Spring 2023 Semester. Classes begin January 9 and to help assist those who still need some help putting together a schedule, the college will hold two in-person Extreme Registration...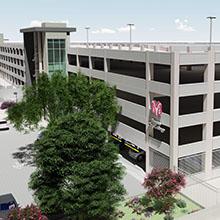 Nov 18, 2022
It's been a long time coming and long needed. Now, it's finally finished and time to celebrate. We're talking about the new Fresno City College Parking Structure on Weldon Avenue near Blackstone. A Ribbon Cutting Ceremony to celebrate the opening of the...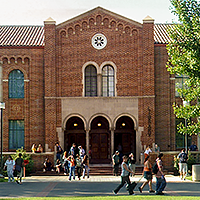 Nov 14, 2022
The International Student program at Fresno City College will celebrate International Education Week November 14-18, 2022. This national event is held each November to celebrate international students and study abroad education. The Fresno City College ...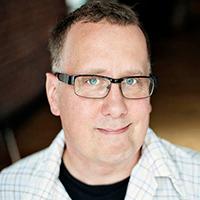 Nov 7, 2022
On November 9, the FCC Speaker's Forum will welcome author and podcaster John Moe at 1pm in the OAB Auditorium. During his presentation Moving Forward After COVID: Trauma and Mental Health Recovery," he will explain how to understand our individual and ...
Nov 3, 2022
Fresno City College will hold its traditional Veterans Day Ceremony on Wednesday, November 9 at 12:00pm at the Veterans Peace Memorial. All are welcome to attend. Parking is free in student lots. This year, the college will recognize the 75th anniversar...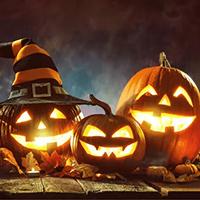 Oct 25, 2022
Fresno City College is getting into the Halloween Spirit with two events on Friday, October 28.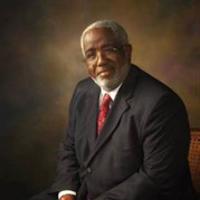 Oct 25, 2022
It is with deep sadness that I share with all of you the news of the passing of former Fresno City College president, Dr. Ned Doffoney.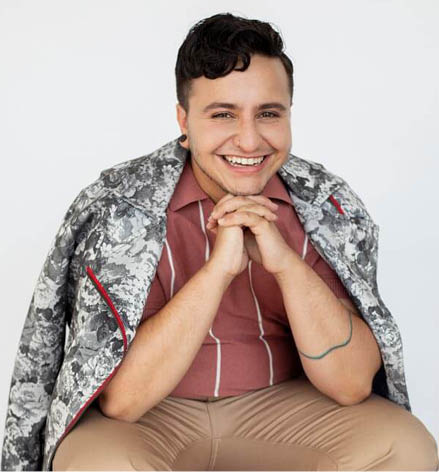 Oct 14, 2022
The Fresno City College Speaker's Forum opens its 2022-2023 season with transgender actor, musician and comedian Zach Barack. Zach will speak on transgender issues and representation on Thursday, October 20 at 12:00 p.m. in the Old Administration Buildi...

Oct 12, 2022
This year, the players and head coach Tony Caviglia celebrate the 74th season of Ram Football excellence. Also, 2022 marks another very special anniversary, the 50th Anniversary of the 1972 Rams football State Championship win against Pasadena City Coll...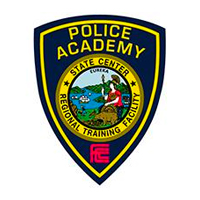 Oct 5, 2022
Nearly all of the 49 cadets in Class 168 who are graduating this Friday are affiliated with agencies and are ready to go to work. The Basic Police Academy Completion Ceremony for Class #168 is October 7 at 3:00 p.m. and will take place at CrossCity Chu...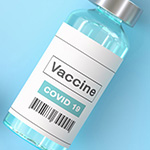 Sep 30, 2022
Chancellor Goldsmith - "Beginning Monday, October 3, 2022, I am suspending the State Center Community College District Vaccine Policy. Thus, SCCCD will suspend the testing requirement for unvaccinated employees and students..."

Sep 13, 2022
Fresno City College is welcoming two new coaches to our championship athletics program. At a news conference on Wednesday, September 8, Fresno City College President Dr. Robert Pimentel and Associate Dean of Athletics Derrick Johnson introduced new head...

Sep 12, 2022
Join artist Teresa Flores as she leads two upcoming community engagement events where all are invited to share stories related to West Fresno. Print photos, record stories and write or draw your favorite places, people, businesses, memories, and visions...
Sep 6, 2022
Fresno City College will commemorate the 21st anniversary of 911 at the remembrance ceremony on Friday, September 9 at 9:00am in front of the Veterans Peace Memorial. The community is welcome to attend. Parking is free.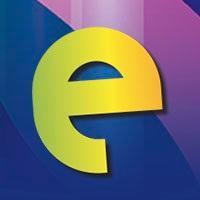 Jul 28, 2022
For the second year since the pandemic, an in-person Extreme Registration event will be held on July 29 and 30 in the FCC Library with staff and faculty assisting students at this one-stop shop with applications, new student orientation, express counsel...

Jul 26, 2022
The FCC Dance Expo 22 is a day celebrating dance education! The all day event is hosted by the Fresno City College dance faculty. We have invited master dance teachers of all dance genres and styles to celebrate by offering dance classes for our student...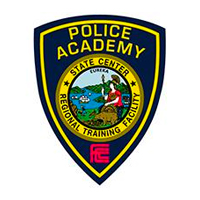 Jun 29, 2022
Fresno County Sheriff Margaret Mims is the guest speaker at the Basic Police Academy Completion Ceremony for Class 167. The class of 38 cadets will celebrate the end of their basic police training on Friday, July 1, 2022, at 3:00 p.m. at CrossCity Chur...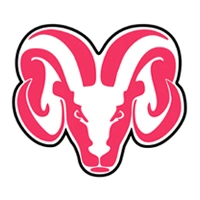 Jun 10, 2022
Fresno City College Athletics will host two summer camps where young athletes will learn from FCC champions, athletes and coaches, including a former Olympian.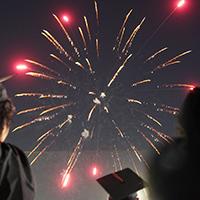 May 23, 2022
When the Class of 2022 takes the field to graduate on June 3 at Chukchansi Park, it will mark another record milestone in the history of Fresno City College. Since 2016, the number of graduates has topped the year before, with 2022 being no different. T...
May 17, 2022
A special All-Steinway School Celebration is scheduled for Friday, May 20 at 7:30 pm in the Old Administration Building Auditorium to celebrate the All-Steinway School designation for the college. At the free event, Steinway's New York Senior District M...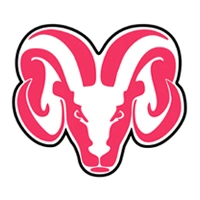 May 12, 2022
After 34 seasons, Ron Scott has retired as the FCC head baseball coach. His longtime assistant, Eric Solberg, has been named the Interim Head Coach by the college.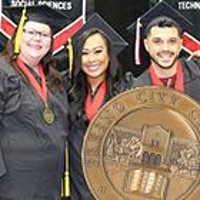 May 10, 2022
The Dean's Medallion of Excellence Award is presented to an exemplary student in each division based on the student's academic achievements, community service and general excellence. The deans take into consideration their academic achievements, school ...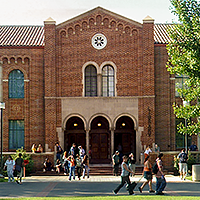 May 4, 2022
As you know, Dr. Woods, Business Division Dean, is hospitalized and in need of blood. Tomorrow ,Thursday the Central California Blood Center mobile unit will be on campus to accept blood donations to help us honor and support Dr. Woods. The blood we don...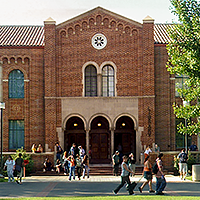 May 4, 2022
On Thursday, May 5, 2022, Fresno City College will take a moment to remember our longtime colleague, Dean Monica Cuevas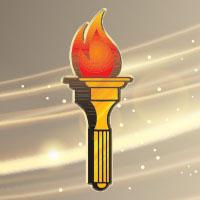 May 3, 2022
After a two-year COVID-19 hiatus, the 26th Torch of Excellence was held on April 25 at the Clovis Veterans Memorial District Building. The Rams had 12 Chancellor recipients who earned a 4.0 GPA for two semesters, 109 President's recipients who earned a ...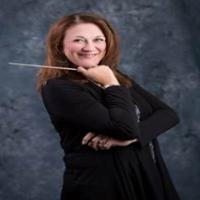 Apr 29, 2022
After 23 years teaching choral music at Fresno City College, Julie Dana is retiring. Her final concert Sing! is Friday, May 6 at 7:00 p.m. in the Old Administration Building Auditorium.

Apr 26, 2022
Fresno City College will conclude Asian American Month by bringing back in person the ever-popular community event AsianFest on Saturday, April 30. Plus, the Year of the Tiger celebration will include a new event, Night Market, the evening before. Admis...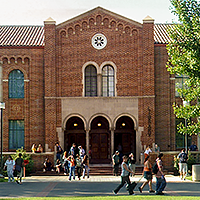 Apr 22, 2022
Black Student Success Week Returns April 25-29, 2022. FCC instructor Karla Kirk to participate in two webinars. This year's theme is A Vision for Black Student Success: Creating a New Landscape to Succeed. The 2022 Black Student Success Week will focus ...

Apr 18, 2022
On Friday, 45 ninth graders from Fresno Unified School District high schools will participate in the conference. This outreach addresses gender diversity in engineering careers and STEM programs and exposes high school girls to career opportunities in t...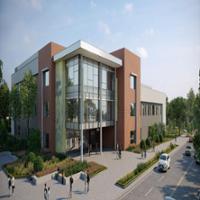 Apr 13, 2022
The groundbreaking ceremony for the new Science Building at Fresno City College will be held on Thursday, April 21 at 12:00 p.m. at the site near Weldon and Blackstone avenues. The new structure will serve as the new front door to the campus.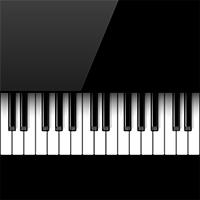 Mar 31, 2022
The Fresno City College Division of Fine, Performing and Communication Arts Division is excited to announce that the Music Department has achieved All-Steinway School status. All-Steinway Schools demonstrate a commitment to excellence by providing stud...

Mar 28, 2022
On April 3, home team Fresno City College Rams will face its District rival, the Reedley College Tigers, in an afternoon baseball match in Chukchansi Park. The game will begin at 2:00 p.m. with a pre-game special recognition for FCC head Coach Ron Scott...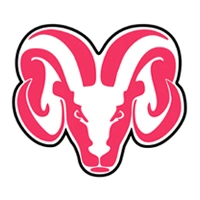 Mar 22, 2022
The 2022 Ram Camp is canceled due to ongoing COVID concerns. It is hoped that next summer, the popular children's summer sports camp will resume.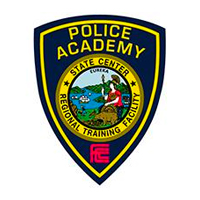 Mar 21, 2022
Fresno Police Chief Paco Balderrama is the guest speaker at the Basic Police Academy Completion Ceremony for Class #166. The class of 47 cadets will celebrate the end of their basic police training on Friday, March 25, 2022 at 3:00 p.m. at CrossCity Ch...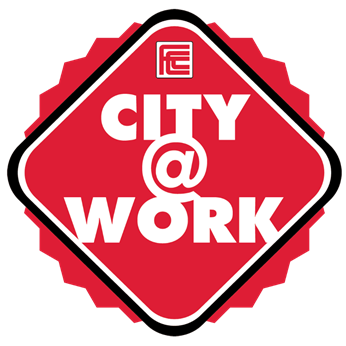 Mar 14, 2022
Fresno City College is pleased to introduce City at Work, a free online course featuring video lessons designed to provide individuals a refresher on the basics of essential skills that employers desire. This learning resource is available for students,...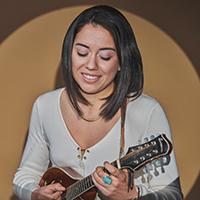 Mar 3, 2022
Founded in 1991 by Mike Dana and current director Paul Lucckesi, the City Jazz Festival has grown to host dozens of student jazz groups from throughout California who come to perform in the Fresno City College Theatre. The emphasis has always been on ed...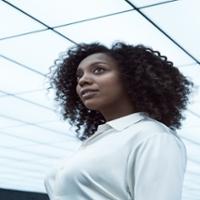 Feb 28, 2022
The appearance of Dr. Moogega Cooper, a real life "Guardian of the Galaxy," is now scheduled for Tuesday, March 15 at 11 a.m. in the OAB Auditorium and virtually on Zoom.  Dr. Cooper's previously scheduled appearance was postponed when bad weather preve...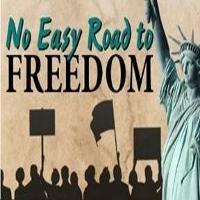 Feb 24, 2022
The Fresno City College Theatre Department presents the show No Easy Road to Freedom written by Tom Quinn opening in the FCC Studio 105 Theatre March 4. During a time in which many people are proactively fighting for their rights, No Easy Road to Freedo...

Feb 15, 2022
The long-awaited First Responders Center is becoming a reality. After years of planning, the site has been purchased and construction is beginning. A groundbreaking ceremony for the new First Responders Center will be held Thursday, February 17 at 10:0...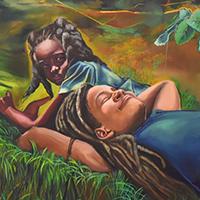 Feb 9, 2022
The Fresno City College Art Space Gallery presents a solo exhibition by Fresno-based artist Audia Yvonne Dixon (b.1992) who creates large scale, atmospheric oil paintings that reflect on Black girlhood and the nostalgia of childhood. Dixon paints her su...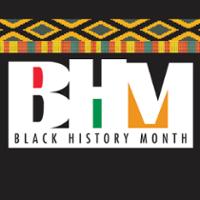 Feb 1, 2022
Black History Month events will begin on Tuesday, February 1 with a virtual Kickoff from 1:00 - 2:30 p.m. The opening ceremony will include remarks about Black History Month by Jewell Riversmith, President of the African American Faculty and Staff Assoc...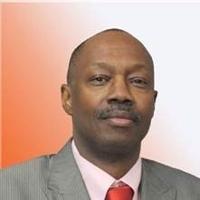 Jan 6, 2022
State Center Community College District Chancellor, Dr. Carole Goldsmith, announced on January 5, 2022, the appointment of Dr. Marlon Hall to serve as interim president of Fresno City College. The appointment is subject to final approval of the appoint...