College to Career (C2C) Program
About the Program 
The College to Career Program (C2C) is designed to meet the needs to students with intellectual disabilities and autism in post-secondary education and in the workforce.
The C2C Program is a collaboration with the Department of Rehabilitation (DOR), it assists students in finding job placement, and integration into mainstream college courses to obtain skills leading toward gainful employment. 
HOURS
Monday - Friday 
8:00 am - 5:00 pm 
Contact
Phone: 559.442.8237
Fax: 559.499.6038
Location: Building A (#1)
Campus Map
Fresno City College
Attn: Disabled Students Program & Services (DSPS)
1101 E University Avenue
Fresno, CA 93741
C2C Staff
C2C Counselor/Coordinator

Students must apply or be a current student with the Disabled Student Program and Services. (DSPS)

 

Apply here
Upon enrollment in C2C, students will be referred and must apply for services with the Department of Rehabilitation. (DOR)
Students must have a verified Intellectual Disability or Autism.
Students must be 18 years or over
Students must have a commitment and desire to gain employment upon completion of the College to Career Program. 
Academic counseling
Disability Counseling 
Career exploration
Assistance with accessing campus resources
Educational coaching to assist with student success in mainstream college courses
Vocational counseling to assist with job readiness and employment preparation
Job development and job research assistance
Student workshops (i.e. Learning strategies, financial aid, study skills etc.) 
Meet eligibility requirements of C2C and Department of Rehabilitation 
Complete and submit the College to Career application/verification of Intellectual Disability or Autism 
Interview with C2C Coordinator and staff
Apply to DSPS if not currently with the program
Meet with a Department of Rehabilitation Counselor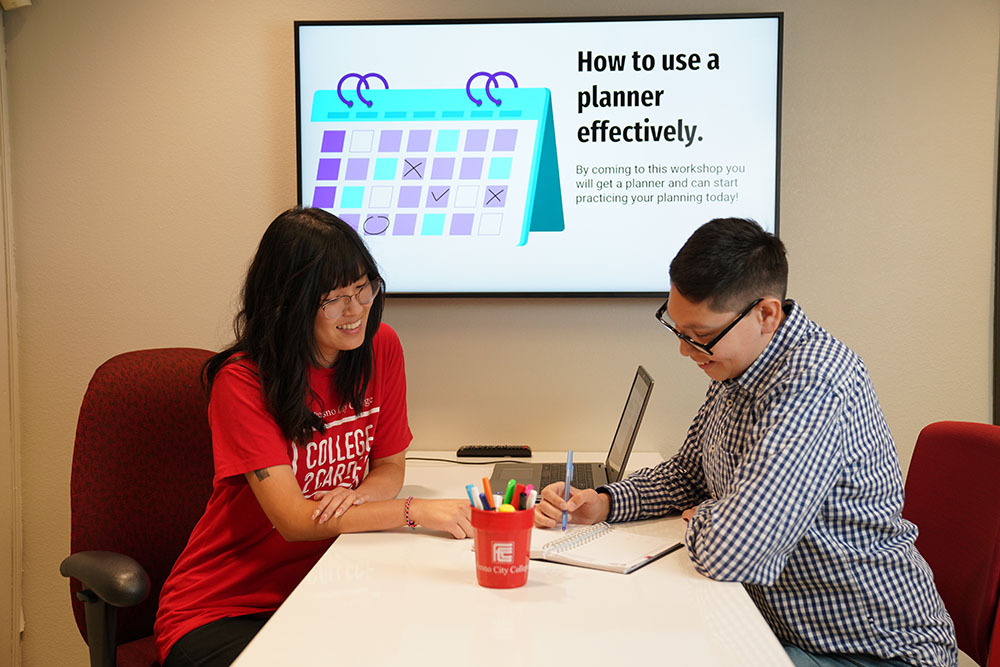 Join Now
Call the DSP&S Office to set up an appointment today!
(559) 442-8237 
Affiliated Websites: 
DEPARTMENT OF REHABILITATION